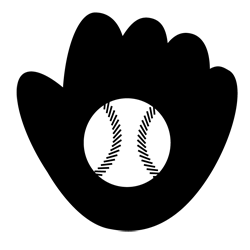 New Items in our Sports Section!
2020-21 Panini Court Kings Basketball
Collect the new insert set Works in Progress this year in Court Kings! This set features 30 of the top rookies with an artistic finish! Look for the popular super-short printed inserts in Aurora, Le Cinque Pie Belle, and Rookie Exclusive! Find on-card autographs in Fresh Paint, Heir Apparent and Legacies Signatures! Find Autographs of top rookies including LaMelo Ball, Anthony Edwards, James Wiseman and more!
2021 Panini Legacy Football
Product Configuration: 8 cards per pack, 16 packs per box
Look for the new Decade of Dominance and Generations inserts in 2021. Also be on the lookout for the new Yellow Diamond parallel and exclusive Dare to Tear mini parallels! Look for mini opti-chrome parallels of the Base, Rookies, and Legends sets. Also look for rare Rookies Variations! Each box will deliver 2 autos, at least 4 #d parallels, 2 mini opti-chrome, 4 opti-chrome, 12 inserts, and 32 Rookie Cards!
Box price: $199.99
Pack price: $12.99
CARD SLEEVES!
We finally have "penny" sleeves in stock! The old standby Ultra Pro is $2.99 per pack of 100, and sleeves from the new kid on the block, Beckett, are the same price. Don't be afraid to try them!
Share This!

That's E on Facebook
The votes are in for our Yuan-Ti Abomination Miniature Painting Contest!!
All of the entries were truly beautiful, from both the beginners and the pros!
Here are the winners of the Fan Vote:
1st Place goes to: #17 Evan F.! Congratulations, Evan! You won $50 in store credit! Excellent job!
2nd Place goes to: #4 Ethan B.! Congratulations, Ethan! You won $35 in store credit! Nice work!
3rd Place goes to: #6 Dylan T.! Congratulations, Dylan! You won $25 in store credit! Great job!
Winners of the Staff Vote:
1st Place goes to: #13 Michael K.! Congratulations, Michael! You won $50 in store credit! Beautiful work!
2nd Place goes to: #14 Sara A.! Congratulations, Sara! You won $35 in store credit! Excellent work!
3rd Place goes to: #3 Tenor M.! Congratulations, Tenor! You won $25 in store credit! Awesome work!!
Many thanks to all the participants! Please see all the submissions and the winners in the video. Please note that the 2nd and 3rd prize amounts I mentioned were incorrect. The correct prizes are listed above.
To the winners, please stop in to collect your prizes at the front counter! Congratulations to all of you, and we look forward to seeing your next amazing creation at our next miniature painting contest, which we will announce after the holidays.
Sincerely,
Sorana Gatej (Guest Experience Manager)
...

See More

See Less
Facebook.com/ThatsE
---
@ThatsE on Twitter
Call now to sign up to play one or more board games at our Free Board Game Demo this Saturday, Nov. 5th! Each table will have a teacher who will show you how to play! 508-755-4207. Lots of spots still open! #boardgames #tabletopfun pic.twitter.com/FA4s…
---
Instagram
---
---