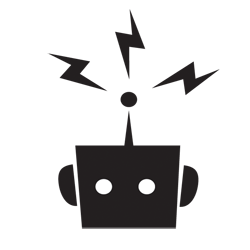 Death Tyrant Miniature Painting Contest! 2021 – Worcester
Death Tyrant Miniature Painting Contest!
VOTING RULES (Read Carefully)
Welcome to our Death Tyrant Paint Night Contest (Worcester Edition 2021)!
Back by popular demand, it's another great contest and we need your help with THE FAN VOTE! Please review each contestant's submission. Each contestant has submitted 5 images or less, so you'll want to click on all the images below to get a good sense of detail, creativity, and technique. Once you've selected your TOP FAVORITE Death Tyrant, scroll down to the bottom and you will find each contestant's name with a check-box next to it. Vote on the name that corresponds with the Death Tyrant you've selected. Please vote carefully because YOU WILL NOT BE ABLE TO CHANGE YOUR VOTE. Only one vote per person, please. Feel free to share this page with your friends so that they too can vote. Votes must be in by 11 pm Monday, December 6th. The winner of the FAN VOTE will receive a $25 store credit prize and the choice of any gaming miniature retailing $9.99 or under!
There will also be a separate STAFF VOTE! Employees of That's Entertainment will also have until 11 pm Monday, December 6th to vote on their TOP FAVORITE Dire Troll miniature! The top three prizes will be $15 in store credit for 3rd place, $25 in store credit for 2nd place, and $50 in store credit for 1st place!
Thanks to all for participating!
-Sorana (marketing manager)
Share This!

---
That's E on Facebook
DC's Knight Terrors comic book event is getting close! You won't want to miss it, especially if you love horror!
Horror is invading the DC Universe this summer with the publishing event, Knight Terrors. The next Dawn of DC milestone event takes place in July and August and will feature a host of two-issue miniseries, each spotlighting a DC Super Hero or Super-Villain confronting their worst nightmares in a "Nightmare Realm."
Scope out the checklist in the image below. Please send your orders in for the July premier issues by June 16th to lindsey@thatse.com or liz@thatse.com.
Watch this trailer for a teaser!
www.google.com/search?q=DC+knight+terrors+trailer&oq=DC+knight+terrors+trailer&aqs=chrome..69i57j...
...

See More

See Less
Facebook.com/ThatsE
---
@ThatsE on Twitter
Call now to sign up to play one or more board games at our Free Board Game Demo this Saturday, Nov. 5th! Each table will have a teacher who will show you how to play! 508-755-4207. Lots of spots still open! #boardgames #tabletopfun pic.twitter.com/FA4s…
---
Latest on Instagram
---