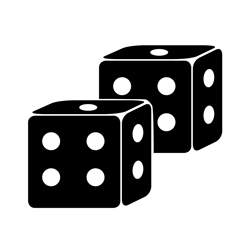 New Tabletop Games as of 5-24-2019
Dungeons and Dragons – Ghosts of Saltmarsh – 49.95 + 15% OFF (Hobby Cover and Regular Cover Available)
Ghosts of Saltmarsh brings classic adventures into fifth edition Dungeons & Dragons. This adventure book combines some of the most popular classic adventures from the first edition of Dungeons & Dragons including the classic "U" series, plus some of the best nautical adventures from the history of Dungeon Magazine: Sinister Secret of Saltmarsh, Danger at Dunwater, Salvage Operation, Isle of the Abbey, The Final Enemy, Tammeraut's Fate, The Styes.
• Ghosts of Salt Marsh includes a variety of seafaring adventures, enough to take characters from level 1 to level 12.
• This supplement introduces the port town of Saltmarsh, the perfect starting point for a nautical campaign.
• Each adventure can be played individually, inserted into your ongoing game or combined into a single epic nautical campaign.
• Dungeon Masters will find rules for ships and sea travel, deck plans for various vessels, an appendix with rules for new and classic monsters, and much more.
Pathfinder Ruins of Lastwall Boosters $15.99
Pathfinder Battles: Ruins of Lastwall miniatures come in two product configurations, the Standard Booster and the Standard 8 Ct. Booster Brick.
Ruins of Lastwall follows the lead of popular Pathfinder Battles sets like Kingmaker to provide a legion of high-utility monsters and heroes suitable for any fantasy role-playing campaign. From the devout Lastwall Paladin to the cunning Skeletal Samurai you will find no shortage of allies & enemies. But that's not all! Be wary of the skies, adventurer, lest you be devoured by a Large Time Dragon! Make sure to keep an eye out for the rare "dungeon dressing" inserts that add realism and fun to your fantasy gaming, Ruins of Lastwall is packed with the adversaries your game is looking for.
FOUR FIGURE BOOSTERS! Pathfinder Battles: Ruins of Lastwall Standard Boosters contain 1 Large figure and 3 Medium or Small figures
Pathfinder Battles: Ruins of Lastwall Standard Bricks contain 8 Standard Boosters (32 figures per brick)
Pathfinder Battles: Ruins of Lastwall Standard Cases contain 4 Standard Bricks (32 Standard Boosters, 128 figures per case)
MSRP for a Brick: $127.92
MSRP for a Booster: $15.99
Spirits of the Wild $14.99
(2 Players/15-30 mins.)
Spirits of the Wild is a stone-taking game for two players. The object of the game is to earn the most points by collecting sets of colorful stones from a central bowl and giving them to the five animals on your score board.
On your turn, you use action cards to draw or add stones to the bowl, use powerful spirit abilities, or send Coyote to distract your opponent. Always the trickster, Coyote prevents your opponent from giving stones to an animal of your choice, which might be just what you need to take the lead.
The game ends when five spirit stones are released from the bag. Add up the points you gained for each animal, and the player with the most points wins!
Star Trek Deep Space Nine Fluxx $19.99
(2-6 Players/10-40 mins.)
Fluxx is a card game in which the cards themselves determine the current rules of the game. By playing cards, you change numerous aspects of the game: how to draw cards, how to play cards, and even how to win.
At the start of the game, each player holds three cards and on a turn a player draws one card, then plays one card. By playing cards, you can put new rules into play that change numerous aspects of the game: how many cards to draw or play, how many cards you can hold in hand or keep on the table in front of you, and (most importantly) how to win the game. There are many editions, themed siblings, and promo cards available.
Explore the farthest reaches of the universe in Star Trek: Deep Space Nine Fluxx! Work alongside Benjamin Sisko, Quark, Jadzia Dax, Worf and all your other favorite space station personnel while you try to gather Gold-Pressed Latinum and study The Wormhole — but watch our for nasty Surprises and Creepers like the Founders and the Jem'Hadar.
Wacky Races The Board Game $44.99
(2-6 Players/10-15 mins.)
Wacky Races: The Board Game puts players in the "driver's seat" with control of their favorite drivers from the cartoon series, including The Slag Brothers, The Gruesome Twosome, Penelope Pitstop, Peter Perfect, and more, each with their own car equipped with special abilities. They compete against each other as well as the game-controlled, mustachioed Dick Dastardly and his wheezy pup Muttley.
Races are simple, yet strategic, as players place cards indicating the terrain tiles to which their racer will move, with the last card played indicating where Dastardly and Muttley will end up. However, it wouldn't be wacky without a little trouble standing in the way. Racers need to dodge or negate traps set by Dastardly as he attempts to stay ahead of the pack. Racers can choose between single races lasting 10-15 minutes or the Championship mode, which offers unique rulesets changing from race-to-race before a winner is named.
---
RESTOCKED GAMES!
Treasure Island $59.99
(2-5 Players/45 mins.)
Long John Silver's crew has committed mutiny and has him cornered and tied up! Round after round, they question him about the location of his treasure and explore the island
Treasure Island is a game of bluffing and adventure in which one player embodies Long John, trying to mislead the others in their search for his treasure. The hunt reaches its climax with Long John's escape, when he will make a final run to get the booty for himself! following his directions — or perhaps his misdirections? Who knows… The old sea dog is surely planning an escape, after all, after which he will definitely try to get his treasure back.
NMBR 9 $29.99
(1-4 Players/20 mins.)
Numbers aren't worth anything in NMBR 9 unless they're off the ground floor and looking down from above.
The game includes twenty cards numbered 0-9 twice and eighty tiles numbered 0-9; each number tile is composed of squares in some arrangement. After shuffling the deck of cards, draw and reveal the first card. Each player takes a number tile matching the card and places it on the table. With each new card drawn after that, each player takes the appropriate number tile, then adds it to the tiles that they already have in play, with each player building their own arrangement of tiles.
The new tile must touch at least one other tile on the same level along one side of a square. A tile can also be placed on top of two or more other tiles as long as no part of the new tile overhangs the tiles below it; new tiles placed on this same level must touch at least one other tile, while also covering parts of at least two tiles and not overhanging.
Once all the cards have been drawn and the tiles placed, players take turns calculating their score. A tile on the bottom level — the 0th level, if you will — scores 0 points; a tile on the 1st level above this is worth as many points as the number on the tile; a tile on the 2nd level is worth twice the number on the tile; etc. Whoever scores the most points wins!
Share This!

That's E on Facebook
GIVE SOMEONE SPECIAL A THAT'S ENTERTAINMENT GIFT CERTIFICATE, A PERMISSION SLIP TO HAVE FUN!
Did you know you can purchase That's E Gift Certificates in any amount, AND they NEVER expire?
You can purchase them on our website at www.ThatsE.com,
OR at this direct link: thatse.com/gift-certificates/
Please place your online gift certificate orders no later than Friday, December 15th in order to receive them on time for Christmas!
And you can purchase them in-store right up until 4pm Christmas Eve, Sunday, Dec. 24th!
#thatsentertainment
#GiftCertificate
#toystore
#cardshop
#boardgames
#videogamestore
#recordstore
#worcesterma
...

See More

See Less
Facebook.com/ThatsE
---
@ThatsE on Twitter
Call now to sign up to play one or more board games at our Free Board Game Demo this Saturday, Nov. 5th! Each table will have a teacher who will show you how to play! 508-755-4207. Lots of spots still open! #boardgames #tabletopfun pic.twitter.com/FA4s…
---
Instagram
---
---