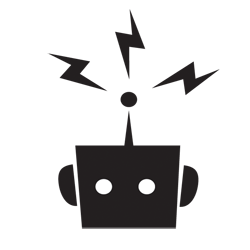 Employee Picked Trade Paperbacks 09/27/19
Paper Girls Vol 6 – $14.99
THE END IS HERE! After surviving adventures in their past, present, and future, the Paper Girls of 1988 embark on one last journey—a five-part epic that includes the emotional double-sized series finale. Featuring a new wraparound cover from Eisner Award-winning co-creator CLIFF CHIANG, which can be combined with the covers of all five previous volumes to form one complete mega-image! Collects PAPER GIRLS #26-30
Maika and Corvin make their way through a warped and lethal land in search of Kippa, whois faced with her own terrible monsters. But when Maika comes face-to-face with a stranger from her deep past, startling truths are uncovered, and at the center of it all lurks a dangerous conspiracy that threatens the Known World. Maika is finally close to getting all the answers she ever wanted, but at what price? With war on the horizon—a war no one wants to stop—whose side will Maika choose? Collects MONSTRESS #19-24
Rick and Morty Vol 2 – $19.99
The hit comic book series based on Dan Harmon and Justin Roiland's hilarious [adult swim] animated showRICK & MORTY continues! Catch up on the adventures of degenerate genius Rick Sanchez and his bumbling grandson Morty as they explore the outer reaches of time, space, and decency. This collection features issues #6-10 of the comic book series, including the "Ball Fondlers Special" by guest artist Andrew MacLean, "A Very Special Blumbus," illustrated by series writer Zac Gorman, and a cyberpunk adventure across the multiverse. Plus: bonus mini-comics showcasing fan-favorite characters!
Share This!

---
That's E on Facebook
DC's Knight Terrors comic book event is getting close! You won't want to miss it, especially if you love horror!
Horror is invading the DC Universe this summer with the publishing event, Knight Terrors. The next Dawn of DC milestone event takes place in July and August and will feature a host of two-issue miniseries, each spotlighting a DC Super Hero or Super-Villain confronting their worst nightmares in a "Nightmare Realm."
Scope out the checklist in the image below. Please send your orders in for the July premier issues by June 16th to lindsey@thatse.com or liz@thatse.com.
Watch this trailer for a teaser!
www.google.com/search?q=DC+knight+terrors+trailer&oq=DC+knight+terrors+trailer&aqs=chrome..69i57j...
...

See More

See Less
Facebook.com/ThatsE
---
@ThatsE on Twitter
Call now to sign up to play one or more board games at our Free Board Game Demo this Saturday, Nov. 5th! Each table will have a teacher who will show you how to play! 508-755-4207. Lots of spots still open! #boardgames #tabletopfun pic.twitter.com/FA4s…
---
Latest on Instagram
---