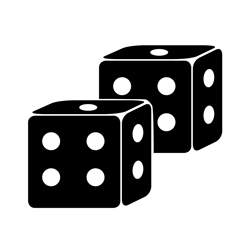 Enlarged Duergar Miniature Painting Contest – In-Store Voting
Hi folks! Welcome to the landing page for the Enlarged Duergar Miniature Painting Contest!
If you'd like to vote on a miniature, please visit the front hallway case of That's Entertainment, located at 244 Park Ave, Worcester, MA.
If you're already looking at the miniatures in the case, please vote on your favorite miniature from the list below! Voting will end at 11pm, Saturday, May 20th. Winners will be announced on Facebook: https://www.facebook.com/ThatsE and in the "News" and "Gaming" sections of our website. Prizes will be the following: 1st Place $50 in store credit, 2nd place: $35 store credit, 3rd place: $25 store credit.
Share This!

---
That's E on Facebook
DC's Knight Terrors comic book event is getting close! You won't want to miss it, especially if you love horror!
Horror is invading the DC Universe this summer with the publishing event, Knight Terrors. The next Dawn of DC milestone event takes place in July and August and will feature a host of two-issue miniseries, each spotlighting a DC Super Hero or Super-Villain confronting their worst nightmares in a "Nightmare Realm."
Scope out the checklist in the image below. Please send your orders in for the July premier issues by June 16th to lindsey@thatse.com or liz@thatse.com.
Watch this trailer for a teaser!
www.google.com/search?q=DC+knight+terrors+trailer&oq=DC+knight+terrors+trailer&aqs=chrome..69i57j...
...

See More

See Less
Facebook.com/ThatsE
---
@ThatsE on Twitter
Call now to sign up to play one or more board games at our Free Board Game Demo this Saturday, Nov. 5th! Each table will have a teacher who will show you how to play! 508-755-4207. Lots of spots still open! #boardgames #tabletopfun pic.twitter.com/FA4s…
---
Latest on Instagram
---