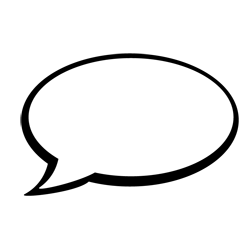 Fitchburg Employee Picks: Trade Paperbacks
Thanos Infinity Ending – $24.99
THE CONCLUSION TO JIM STARLIN AND ALAN DAVIS' EPIC TRILOGY!
All hail Thanos, lord of all – including himself! In the far future, Thanos is the most powerful being in reality. But it's not enough to rule his own time. The truly Mad Titan intends to command all of time and space – including his own past self! Now, Thanos' brother Eros, his old ally Adam Warlock and a teleporting troll named Pip must find a way to free Thanos' consciousness from his own future. But the journey will take them – and Thanos – far beyond the limits of anything they believed they could endure. Don't miss Jim Starlin's final chapter in the Thanos saga!
Doomsday Clock Part 1 – $24.99
The world of Watchmen collides with the DC Universe in the most shocking story in DC history! Written by master storytellers Geoff Johns and Gary Frank–As the Doomsday Clock ticks toward midnight, the DC Universe will encounter with its greatest threat: Dr. Manhattan. But nothing is hidden from Manhattan, and the secrets of the past, present and future will leave ramifications on our heroes lives forever.
Something is amiss in the DC Universe. Following the events of DC Universe: Rebirth and Batman/The Flash: The Button, Geoff Johns (Flashpoint, Justice League, DC Universe: Rebirth) and Gary Frank (Batman: Earth One, Shazam!, DC Universe: Rebirth) reunite to rewrite the past and future of the DC Universe in a story hailed as a masterpiece!
Seven years after the events of Watchmen, Adrian Veidt has been exposed as the murderer of millions. Now a fugitive, he has come up with a new plan to save his once-adoring world: find Dr. Manhattan. Alongside a new Rorschach and the deadly Mime and Marionette, he arrives in the DC Universe and finds it on the brink of collapse. International tensions are running rampant with The Supermen Theory implicating the U.S. government in creating superhumans to maintain global dominance! But what is Dr. Manhattan doing in the DC Universe? And how is he related to the events of DC Universe: Rebirth and Batman/The Flash: The Button?
Collects Doomsday Clock #1-6
Immortal Hulk Vol 1 HC – $34.99
Horror has a name. You'd never notice the man. He doesn't like to be noticed. He's quiet. Calm. If someone were to shoot him in the head…all he'd do is die. Until night falls – and someone else gets up again. The man's name is Banner. The horror is the Immortal Hulk! And trouble has a way of following them both. As Bruce Banner struggles to control the undying monster within, he finds himself hunted by his old friends and allies. But there are more sinister forces at work. Something terrible has infected Banner. A dark infection with unspeakable plans for humanity. The problem is only the Immortal Hulk knows about it! The Hulk is the one thing standing between the world of the living – and the terrors that await on the other side of the Green Door.
COLLECTING: IMMORTAL HULK 1-10, MATERIAL FROM AVENGERS (2017) 684
Share This!

That's E on Facebook
GIVE SOMEONE SPECIAL A THAT'S ENTERTAINMENT GIFT CERTIFICATE, A PERMISSION SLIP TO HAVE FUN!
Did you know you can purchase That's E Gift Certificates in any amount, AND they NEVER expire?
You can purchase them on our website at www.ThatsE.com,
OR at this direct link: thatse.com/gift-certificates/
Please place your online gift certificate orders no later than Friday, December 15th in order to receive them on time for Christmas!
And you can purchase them in-store right up until 4pm Christmas Eve, Sunday, Dec. 24th!
#thatsentertainment
#giftcertificate
#toystore
#cardshop
#boardgames
#videogamestore
#recordstore
#worcesterma
...

See More

See Less
Facebook.com/ThatsE
---
@ThatsE on Twitter
Call now to sign up to play one or more board games at our Free Board Game Demo this Saturday, Nov. 5th! Each table will have a teacher who will show you how to play! 508-755-4207. Lots of spots still open! #boardgames #tabletopfun pic.twitter.com/FA4s…
---
Instagram
---
---