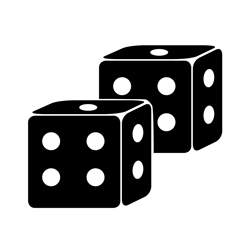 Fitchburg New and Restocked Games
Clank Legacy Acquisitions Incorporated- $100.00
Get ready for the biggest, Clankiest! CLANK! you've ever experienced! The 9-to-5 of adventuring can be a grind. Pesky gremlins, sinister vampires, and a giant dragon all stand between you and the treasure you so rightfully deserve. But you're not in it alone. In CLANK! Legacy: Acquisitions Incorporated, you're part of the greatest adventuring company in all of the planes—and you may just end up saving the world! In this Legacy game, you'll work with and against your co-adventurers through a 10+ game campaign. Your successes, failures, and choices will permanently affect the game and the world around you as your journey unfolds, resulting in a unique and fully replayable Clank! game. The story may end, but the adventure continues! Climb the Corporate Ladder: Found a new adventuring team and build up your franchise. Go Beyond the Dungeon: Clank! across an entire countryside (and underworld!) full of characters and side quests. Tell your Tale: Experience an immersive story where your choices matter. A Legacy to Remember: Continue playing your unique game after the campaign.
Widget Ridge is a fast-paced steampunk deckbuilding game with crazy inventions that connect together, creating a larger, crazier invention. Throughout the game, you'll be playing Widget and Gadget cards to generate Gold and Spark. You'll also buy new inventions, connect inventions in your Workshop, and destroy your opponents inventions. Play against your friends 1v1 or in groups by combining two or more starter sets together. The first player to generate 100 Spark wins
The harvest is in, and now it's time to celebrate! The Emperor has declared that this shall be the best harvest festival yet. Players act as artisans, decorating the Palace lake with floating lanterns and launching fireworks to light up the sky. The player who earns the most honor will make the best impression on the Emperor and win the Game.
Share This!

---
That's E on Facebook
DC's Knight Terrors comic book event is getting close! You won't want to miss it, especially if you love horror!
Horror is invading the DC Universe this summer with the publishing event, Knight Terrors. The next Dawn of DC milestone event takes place in July and August and will feature a host of two-issue miniseries, each spotlighting a DC Super Hero or Super-Villain confronting their worst nightmares in a "Nightmare Realm."
Scope out the checklist in the image below. Please send your orders in for the July premier issues by June 16th to lindsey@thatse.com or liz@thatse.com.
Watch this trailer for a teaser!
www.google.com/search?q=DC+knight+terrors+trailer&oq=DC+knight+terrors+trailer&aqs=chrome..69i57j...
...

See More

See Less
Facebook.com/ThatsE
---
@ThatsE on Twitter
Call now to sign up to play one or more board games at our Free Board Game Demo this Saturday, Nov. 5th! Each table will have a teacher who will show you how to play! 508-755-4207. Lots of spots still open! #boardgames #tabletopfun pic.twitter.com/FA4s…
---
Latest on Instagram
---