Get Ready for Special Guests Bob Almond and Mike Lilly on Batman Day 2022!
To help us celebrate Batman Day on Saturday, September 17th, we'll be joined by comic book artist Mike Lilly and inker Bob Almond!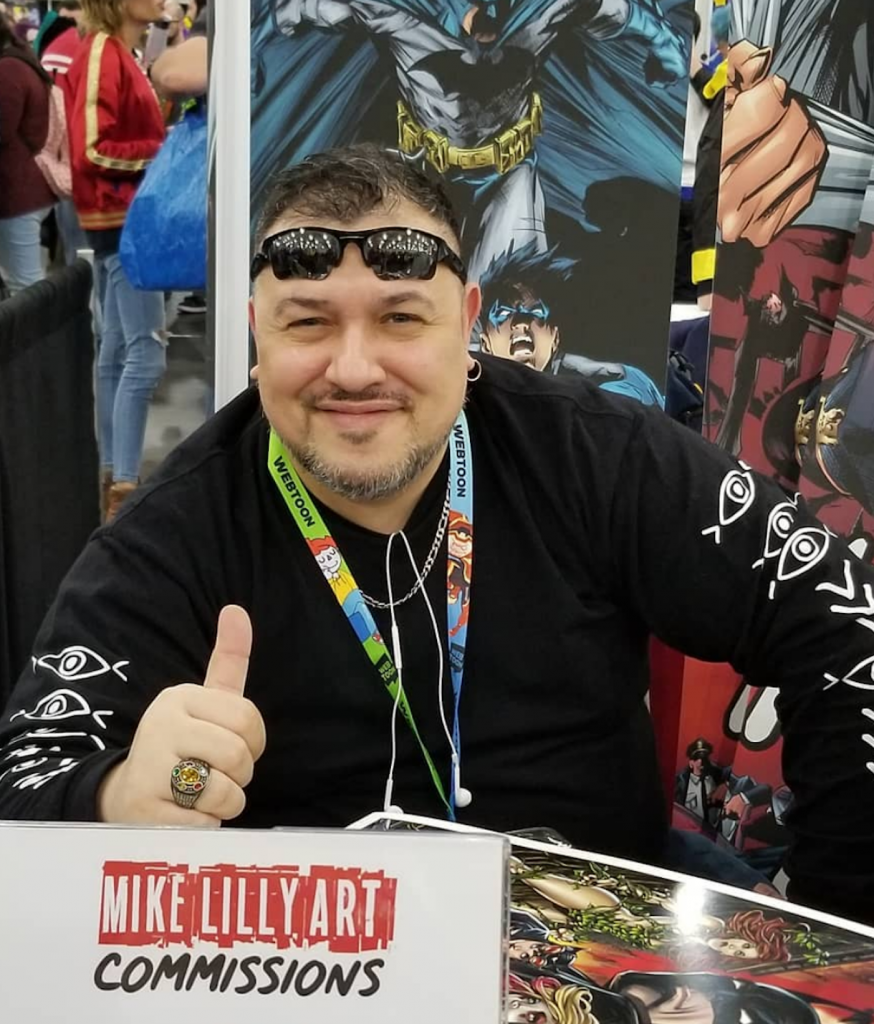 Mike Lilly is a professional comic book artist who studied with Carmine Infantino at the School of Visual Arts in NYC, Rich Buckler at Visage Studios and interned at Valiant Comics in the early 90's.
He has gone on to work on such titles as Broken Gargoyles, The Coming of the Liberty Brigade, The Tick, Van Helsing, Grimm Fairy Tales, Nightwing, Vampirella, Black Terror, Annihilation Conquest Quasar, Detective Comics, Marvel Knights, Catwoman, Punisher, and Dungeons & Dragons.
Besides publishers like Marvel, DC Comics, Dynamite, Zenescope, Source Point Press, Kingstone, and New England Comics, his client list includes NIKE, MakerBot, Scholastic, Kreiss Furnishings, sci-fi novelist Adam Train and work with Stan Lee for the NHL.
Currently Mike is doing covers, for Power Comics on The Masters, covers and interiors on the Liberty Brigade for Thrilling Nostalgia Comics, comic book and concept art for feature film director Paul McDonnell (The Film Artists) as well as other movie projects, and work on his own property: Man-Mountain (with his son Robert).
Mike works on many private commissions for fans and patrons and travels to conventions around the U.S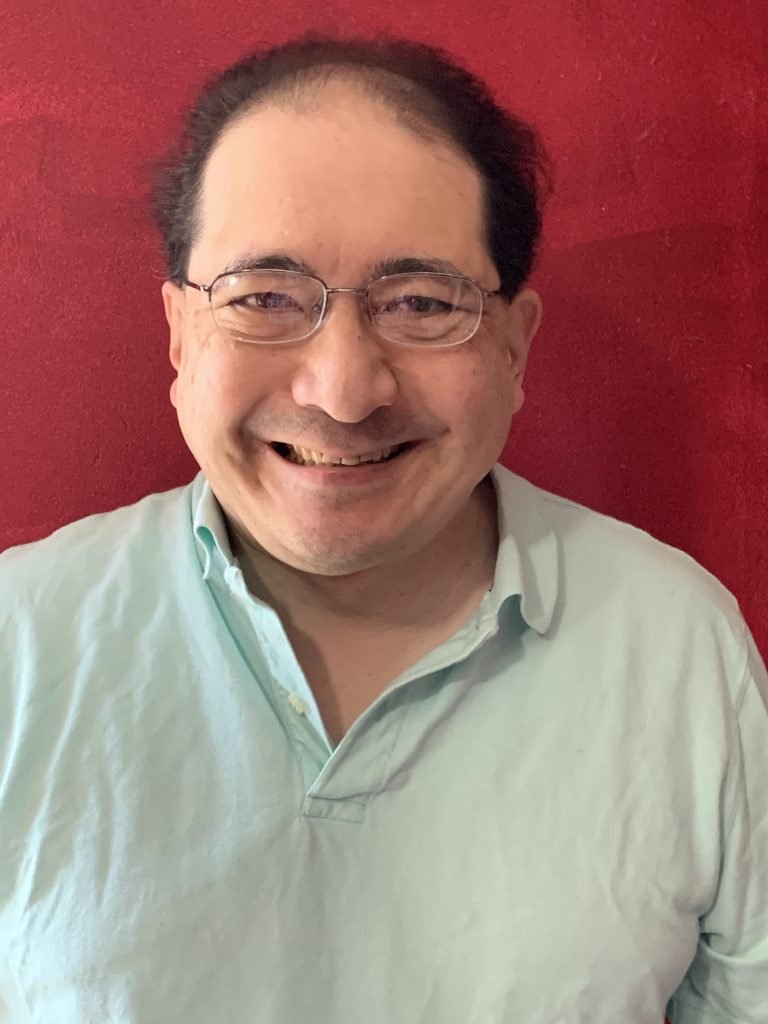 Bob Almond broke in at Marvel Comics in 1992 as an inker on Warlock & the Infinity Watch series which led to numerous projects at Marvel for the next decade straight like Guardians of the Galaxy, Star Trek: DS9 and later Annihilation: Conquest-Quasar and Heroes for Hire. Most significant was his three years of work as inker/storyteller on Marvel's Black Panther from 1999-2002. This highly-acclaimed series won Bob two Squiddy Awards for "Best Inker" (2001-2002) along with one for "Best Creative Team" (2002). More recently Bob has worked on The Liberty Brigade Kickstarter project w/ Mike Lilly and several other artists (Thrilling Nostalgia Comics) including legends Ramona Fradon and the late Russ Heath. And he's working with Mike Lilly again and Pat Broderick for "The Masters" (Power Comics) and as well as inks over Joe Bennett for Kingstone. With other collaborators Bob has also inked assignments like Vampirella: Revelations (Harris), A Nightmare on Elm Street (Wildstorm), and Star Trek: The Last Generation (IDW) among many others.
In 2018, Bob and his fellow Black Panther creative partners Priest & Velluto were invited by Marvel Studios to view the Hollywood LA world premiere of BLACK PANTHER where all three were credited with "Special Thanks" as Storytellers whose work influenced key elements in the film. This year marks his 30th year in the medium and you can visit his website at The Bob Almond Inkwell.
Bob has also acted as a columnist for his inker-centric "Inkblots" column for Sketch Magazine and First Comics News from 2007-2010. This led to his founding of the non-profit Inkwell Awards in 2008 where he acts as director and treasurer. He co-created the company spokesmodel Ms. Inkwell with artist Randy Green. As the only organization/advocacy of it's kind on the planet it promotes and educates about the oft-misunderstood art form of inking and recognizes the best artists of inking in the field .Almost 100% of funds raised go to the non-profit. They are now celebrating their 15th year anniversary.
Mike and Bob will be offering to draw free mini head-sketches upon request (one per person). See flyer on the main page for complete details.
Share This!

That's E on Facebook
GIVE SOMEONE SPECIAL A THAT'S ENTERTAINMENT GIFT CERTIFICATE, A PERMISSION SLIP TO HAVE FUN!
Did you know you can purchase That's E Gift Certificates in any amount, AND they NEVER expire?
You can purchase them on our website at www.ThatsE.com,
OR at this direct link: thatse.com/gift-certificates/
Please place your online gift certificate orders no later than Friday, December 15th in order to receive them on time for Christmas!
And you can purchase them in-store right up until 4pm Christmas Eve, Sunday, Dec. 24th!
#thatsentertainment
#giftcertificate
#toystore
#cardshop
#boardgames
#videogamestore
#recordstore
#worcesterma
...

See More

See Less
Facebook.com/ThatsE
---
@ThatsE on Twitter
Call now to sign up to play one or more board games at our Free Board Game Demo this Saturday, Nov. 5th! Each table will have a teacher who will show you how to play! 508-755-4207. Lots of spots still open! #boardgames #tabletopfun pic.twitter.com/FA4s…
---
Instagram
---
---