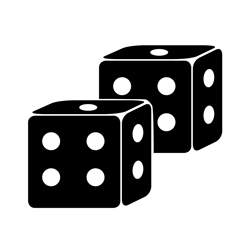 New and Restocked Board Games and RPG's as of 8-15-19
The North Sea Epilogues: A Roleplaying Game $29.99
After raiding and exploring the North Sea with the acclaimed board game series, the time has come to journey deeper into the world as a Viking warrior in The North Sea Epilogues roleplaying game.
Create heroes and set out to battle enemies, uncover mysteries and gain reputation. The possibilities are endless and the North Sea is waiting. So ready the longboats and prepare to forge an exciting and epic saga!
FEATURES
Narrative focus with less dice rolling and more story building
Simple, easily to follow rule set and intuitive hero sheets
The GM never has to roll any dice
Games have a natural flow with no need to constantly reference rulebooks
Players are encouraged to inject their own elements into the story, making for a more collaborative story telling experience
Dungeons and Dragons Nolzur's Marvelous Unpainted Miniatures Wave Nine $4.99, $14.99, $34.99
Dungeons & Dragons: Nolzur's Marvelous Miniatures comes with highly detailed figures, primed and ready to paint out of the box. These fantastic miniatures include deep cuts for easier painting. The packaging displays these miniatures in a clear and visible format, so customers know exactly what they are getting.
Key Features:
Pathfinder Deep Cuts Unpainted Miniatures $4.99, $14.99
These highly detailed miniatures are pre-primed with Acrylicos Vallejo primer.
• Little to no assembly required
• Primed and ready to paint
• Some miniatures include translucent parts
Wizkids 4D Settings: Jungle Shrine $69.99
The Jungle Shrine is the first offering from WizKids in the new 4D Settings line. These scenes offer more than just pre-painted miniatures for you. They offer exciting new play experiences and storytelling narratives.
With the Jungle Shrine set, you'll have everything you need to set your adventure in a mystical jungle shrine. Will the runes on the standing stones open a door into the realm of faeries or trigger a magical trap? What happens when your players reassemble the broken statue? Where does the gateway lead? Who lives in the hut, tending to this sacred site? These are all questions you can pose to your players with the different set pieces included in this set. Since there's no "right" answer to any of these questions, each piece has numerous ways it could be reused, providing a great value.
This set will also be one of the first to include LEDs, with a light-up fire and glowing rune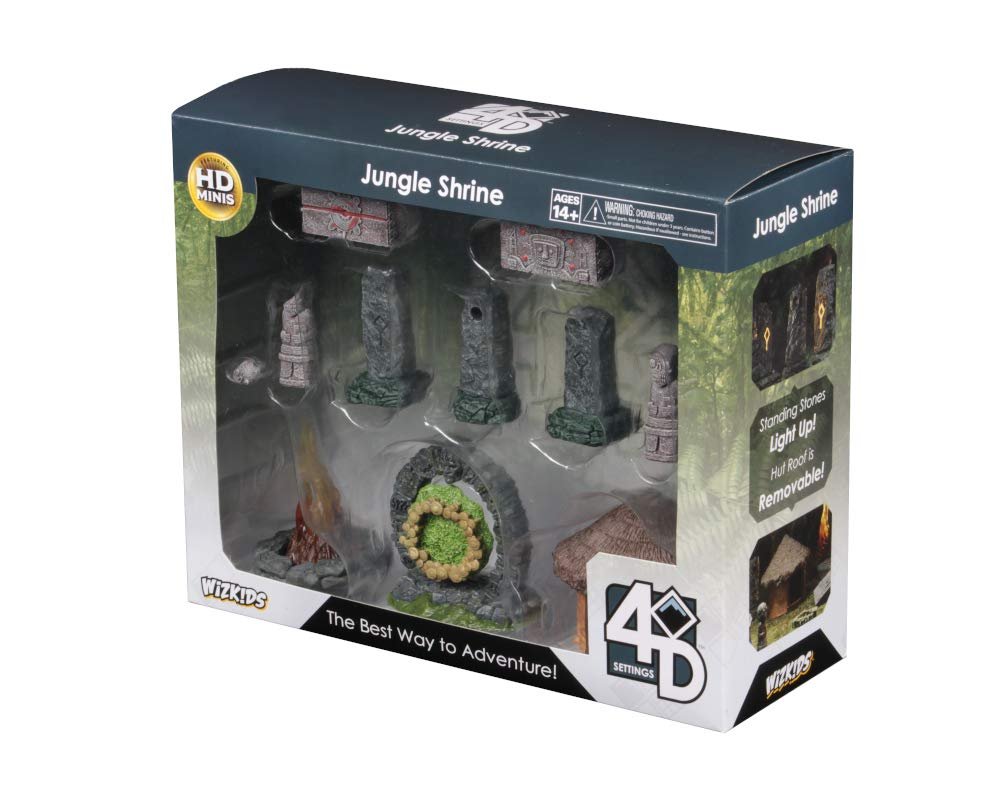 Wingspan $54.99 (RESTOCKED)
(1-5 Players, 40-70 Min.)
Wingspan is a competitive, medium-weight, card-driven, engine-building board game from Stonemaier Games.
You are bird enthusiasts—researchers, bird watchers, ornithologists, and collectors—seeking to discover and attract the best birds to your network of wildlife preserves. Each bird extends a chain of powerful combinations in one of your habitats (actions). These habitats focus on several key aspects of growth:
Gain food tokens via custom dice in a birdfeeder dice tower
Lay eggs using egg miniatures in a variety of colors
Draw from hundreds of unique bird cards and play them
The winner is the player with the most points after 4 rounds.
If you enjoy Terraforming Mars and Gizmos, we think this game will take flight at your table.
Share This!

---
That's E on Facebook
DC's Knight Terrors comic book event is getting close! You won't want to miss it, especially if you love horror!
Horror is invading the DC Universe this summer with the publishing event, Knight Terrors. The next Dawn of DC milestone event takes place in July and August and will feature a host of two-issue miniseries, each spotlighting a DC Super Hero or Super-Villain confronting their worst nightmares in a "Nightmare Realm."
Scope out the checklist in the image below. Please send your orders in for the July premier issues by June 16th to lindsey@thatse.com or liz@thatse.com.
Watch this trailer for a teaser!
www.google.com/search?q=DC+knight+terrors+trailer&oq=DC+knight+terrors+trailer&aqs=chrome..69i57j...
...

See More

See Less
Facebook.com/ThatsE
---
@ThatsE on Twitter
Call now to sign up to play one or more board games at our Free Board Game Demo this Saturday, Nov. 5th! Each table will have a teacher who will show you how to play! 508-755-4207. Lots of spots still open! #boardgames #tabletopfun pic.twitter.com/FA4s…
---
Latest on Instagram
---