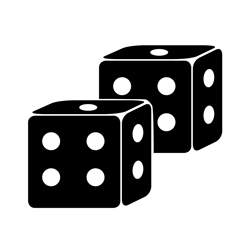 New and Restocked Board Games This Week!
Strategic stacking leads to precarious peaks! In Pinnacle, players take turns stacking wooden blocks of various shapes to create a perilous pile of laughter and risk-taking fun. If the shapes fall, the game ends! Ideal for players of any age who love a tactile and fun experience.
In the two-player game Watergate, one player represents the Nixon administration and tries not to resign before the end of the game while the other player represents The Washington Post and tries to show the connections between Nixon and some of his informers.
The Towers of Arkhanos $39.99
(2-4 Players, 20-30 Min.)
The Towers of Arkhanos is a dice drafting, tower building game for 2 to 4 players. Fast and fun family game that plays in about 20 to 30 minutes.
GAME OBJECTIVES
In The Towers of Arkhanos, players must jointly build arcane towers to channel the power of past civilizations. For this, your master and apprentices must use magic stones (dice) and apply abilities written in the book of magic, acquiring prestige and becoming the magician with incredible reputation in the kingdom.
The player will control one of the magic schools(different colors) from the realms of Drunagor and try and build the magic towers in order to gain more prestige points to be appointed the greatest wizard of the realm.
END GAME:
The match ends at the end of the 8th round (2-4 players) or the 9th round (3players). At that point, incomplete towers will also earn points. Thus, players who have meeples allocated on any of the towers (regardless of whether they are external or central) receive the following score:
1st place in arcane influence: 3 points of prestige;
2nd place in arcane influence: 2 points of prestige;
Draw in arcane influence: 1 point of prestige.
In addition, each meeple in the players magic book will also yield 1 prestige point. Add up the prestige points of each player and the one with the most prestige points is declared the winner.
Will you take the wizard's robe and accept the challenge or be forgotten by the magic high council of the realm?
(1-4 Players, 30-60 Min.)
It's the year 3030, and technology offers humankind unimaginable entertainment. What used to be virtual reality is now reality, and sports that once occupied your flat-screen now occupy the world stage. The largest of them embodies the evolution and integration of athleticism and machinery. Once every five years, hundreds of millions of viewers tune in to witness the spectacle that is M.E.C.H.s: Mechanized Entertainment Combat Heroes.
Tiny Epic Mechs is an arena-style player-vs-player action-programming game. It features ITEMeeples with plastic molded power armors and a Mech suit that the ITEMeeples actually go inside of.
In Tiny Epic Mechs, players take on the roles of highly skilled and athletic Mech pilots. They compete in a free-for-all battle royale over the span of six rounds. In each round, players select four of eight available actions to program. These actions keep you moving around the arena while allowing you to deploy high-scoring defensive turrets, plant explosive land mines with hidden values, collect resources, purchase weaponry, and power up into your Power Armor or eventually the highly-sought-after Mech Suit. While each player has their own Power Armor, there is only one Mech Suit, reserved for the king of the hill.
Your programmed actions are played out one at a time around the table until all players have executed their four actions. When you cross paths with another player, combat ensues. During combat, players exchange fire until one player is out of ammo and must retreat, or they are defeated and forced to reset.
Combat is fast, and you can use each weapon only one time per fight, so the more weapons you have, the longer you'll last. Weapons are categorized into three types, and each type counters one of the other types. If you time your weapons correctly, you can counter your opponent and unleash a more powerful attack and gain an edge over them. Dealing a lot of damage to your opponent will wow the audience and earn you lots of points, which brings you closer to victory. You also score victory points every other round based on area control and who controls the Mech. At the end of the game, you also earn points for each weapon you own.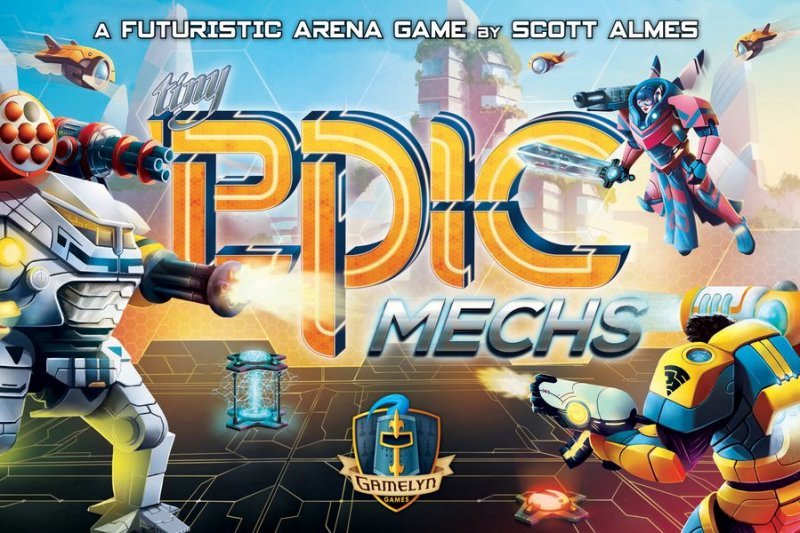 (2-5 Players, 120-180 Min.)
DOOM: The Board Game is strategy board game of tactical combat for 2-5 players based on Bethesda and id Software's video game of the same name. Featuring two distinct player roles, the game brings the epic battle between elite marines and Hell's most threatening monsters to the tabletop.
DOOM immerses players in a fierce battle between legions of demons — which are controlled by one invader player — and a cooperative team of up to four marines. The game guides players through two cohesive operations, during which the marines strive to achieve objectives like restoring power to the United Aerospace Corporation's facilities or manning expeditions right down into the pits of Hell. Meanwhile, the invader commands their demons to slaughter the soldiers time and time again in an attempt to protect their fiery domain and destroy all of humanity.
The game features custom dice, double-sided map tiles, and thirty-seven detailed plastic miniatures representing four marines and thirty-three demons. It includes two operations, Black Bishop and Exodus, consisting of six missions each.
Wingpspan (again!) $54.99
(1-5 Players, 40-70 Min.)
Wingspan is a competitive, medium-weight, card-driven, engine-building board game from Stonemaier Games.
You are bird enthusiasts—researchers, bird watchers, ornithologists, and collectors—seeking to discover and attract the best birds to your network of wildlife preserves. Each bird extends a chain of powerful combinations in one of your habitats (actions). These habitats focus on several key aspects of growth:
Gain food tokens via custom dice in a birdfeeder dice tower
Lay eggs using egg miniatures in a variety of colors. Draw from hundreds of unique bird cards and play them
The winner is the player with the most points after 4 rounds.
If you enjoy Terraforming Mars and Gizmos, we think this game will take flight at your table.
Share This!

That's E on Facebook
The votes are in for our Yuan-Ti Abomination Miniature Painting Contest!!
All of the entries were truly beautiful, from both the beginners and the pros!
Here are the winners of the Fan Vote:
1st Place goes to: #17 Evan F.! Congratulations, Evan! You won $50 in store credit! Excellent job!
2nd Place goes to: #4 Ethan B.! Congratulations, Ethan! You won $35 in store credit! Nice work!
3rd Place goes to: #6 Dylan T.! Congratulations, Dylan! You won $25 in store credit! Great job!
Winners of the Staff Vote:
1st Place goes to: #13 Michael K.! Congratulations, Michael! You won $50 in store credit! Beautiful work!
2nd Place goes to: #14 Sara A.! Congratulations, Sara! You won $35 in store credit! Excellent work!
3rd Place goes to: #3 Tenor M.! Congratulations, Tenor! You won $25 in store credit! Awesome work!!
Many thanks to all the participants! Please see all the submissions and the winners in the video. Please note that the 2nd and 3rd prize amounts I mentioned were incorrect. The correct prizes are listed above.
To the winners, please stop in to collect your prizes at the front counter! Congratulations to all of you, and we look forward to seeing your next amazing creation at our next miniature painting contest, which we will announce after the holidays.
Sincerely,
Sorana Gatej (Guest Experience Manager)
...

See More

See Less
Facebook.com/ThatsE
---
@ThatsE on Twitter
Call now to sign up to play one or more board games at our Free Board Game Demo this Saturday, Nov. 5th! Each table will have a teacher who will show you how to play! 508-755-4207. Lots of spots still open! #boardgames #tabletopfun pic.twitter.com/FA4s…
---
Instagram
---
---