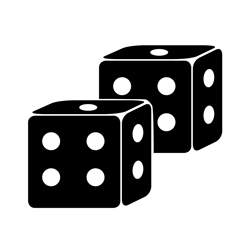 New and Restocked Games (Fitchburg)
Wizkids 4D Settings Castle Barracks – $49.99
These 4D scenes offer more than just pre-painted miniatures for you, they offer an exciting new play experience and game inspiration. These are complete scenes, ready for use on your tabletop right out of the box. The pieces are intended to be used as a set, as well as provide tabletop gamers a way to quickly fill their collection with useful items to pop into their favorite games. The Castle Barracks provides you with all the pieces you need to recreate the home for the King's Royal Guard. The box is set up with all the objects you'd expect in a bunkhouse with 6 guards staying in it. Bunks for sleeping, weapons' racks and footlockers for storage, a large table, and benches for eating, a dummy, and target for training, and even a chamber pot for…well, you know. This set also has several 25mm base weapons to add to your world. The swords, shields, spears, halberd, and bows are all individual pieces to use as loot or kit-bashing.
Star Wars Clone Wars Core Set – $99.95
War has engulfed the galaxy. The vast forces of the separatist Alliance, bolstered by seemingly endless ranks of battle droids, have pushed the galactic Republic to the brink of dissolution and defeat. The Republic only hope is its army of elite Clone troopers, LED into battle by noble, force-wielding Jedi Knights. The war between them is an epic struggle where every battle could turn the tide and change the fate of the galaxy. You can immerse yourself in this epic conflict, assembling your forces and leading them against your opponents in the legendary ground battles of Star Wars with the clone Wars core Set for Star Wars: Legion! This core Set invites you to enter a completely new era of infantry battles in the Star Wars galaxy, pitting the overwhelming separatist droid forces against the Republic crack armies of Clone troopers and Jedi Knights. As you do, you'll assemble a force of the clone Wars' most iconic heroes, villains, troopers, and vehicles, including Obi-Wan Kenobi and general Grievous. In addition to introducing the galactic Republic and separatist Alliance to the Game as new factions, this core Set contains all the cards, tools and tokens you need to begin staging your own Star Wars battles right away, making this the perfect starting point to begin building your Star Wars: Legion collection!
Pathfinder Lost Omens Character Guide – $34.99
An adventurer's life can be difficult, but long journeys and heavy burdens are easier when you have company. This guide to the world of Pathfinder presents the people and organizations that can help—or hinder—heroes like you!
The Lost Omens Character Guide features new heritages and feats for existing ancestries, as well as three brand–new ancestries for unusual heroes forging a place for themselves in an uncertain age. Join five of Golarion's most influential organizations, fight alongside the rank–and–file members provided in these pages, or clash against them in pursuit of your own passions and goals!
This must-have 136-page guidebook for characters of all types introduces three new ancestries to the Second Edition of the Pathfinder Roleplaying Game—the regimented and warlike hobgoblin, the plant-like leshy, and the inquisitive lizardfolk—provides 10 new heritages for the game's core ancestries, offers nearly 100 new ancestry feats, and presents 10 new archetypes to allow characters of any class to participate in the world's most notable organizations, from the adventurous Pathfinder Society to the rabble-rousing Firebrands to the magical masters of the Magaambya!
Share This!

That's E on Facebook
GIVE SOMEONE SPECIAL A THAT'S ENTERTAINMENT GIFT CERTIFICATE, A PERMISSION SLIP TO HAVE FUN!
Did you know you can purchase That's E Gift Certificates in any amount, AND they NEVER expire?
You can purchase them on our website at www.ThatsE.com,
OR at this direct link: thatse.com/gift-certificates/
Please place your online gift certificate orders no later than Friday, December 15th in order to receive them on time for Christmas!
And you can purchase them in-store right up until 4pm Christmas Eve, Sunday, Dec. 24th!
#thatsentertainment
#giftcertificate
#toystore
#cardshop
#boardgames
#videogamestore
#recordstore
#worcesterma
...

See More

See Less
Facebook.com/ThatsE
---
@ThatsE on Twitter
Call now to sign up to play one or more board games at our Free Board Game Demo this Saturday, Nov. 5th! Each table will have a teacher who will show you how to play! 508-755-4207. Lots of spots still open! #boardgames #tabletopfun pic.twitter.com/FA4s…
---
Instagram
---
---