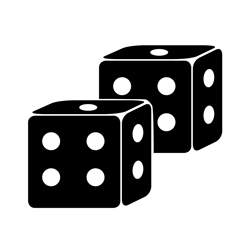 New And Restocked (Fitchburg) 10/04/19
Cthulhu Mythos 5E – $59.99
Sandy Petersen's Cthulhu Mythos is the most comprehensive guide to including Lovecraftian elements in your Roleplaying game, written by the author of the groundbreaking Call of Cthulhu role-playing game, and developed primarily by James Jacobs (creative director of Paizo) and David N. Ross. This massive tome contains over 100 monster stat blocks, dozens of which are Cthulhu Mythos monsters that have never been described for Dungeons and Dragons 5e – including new rules for interacting with 25 different Great Old Ones and Outer Gods (they are much more than a simple encounter!). This is much more than a mere bestiary, however. Inside you will find new rules for Insanity and Dreams; 40 new spells and 30 Rituals – a new magic ruleset; dozens of mythos items and artifacts; dozens of Mythos cults detailed; and four new player races from Lovecraft's universe – Dreamlands Cats, Mythos Ghouls, Gnorri, and Zoogs – as well as new character options, professions, feats, and race options for them.
Northern Wales – rugged hills, beautiful landscapes, a few sheep… and narrow gauge railways with steam engines, crawling through the valleys to their destinations. Welcome to foothills, where in the shadows of MT. Snowdon several small railway companies wait for 2 players to develop their routes. With this game, Tony boydell and co-designer Ben bateson add a new member to the Snowdonia game series. A tricky action selection mechanism adds new challenges for railway developers and requires planning ahead. With different Setups, no two games will be the same!
Godzilla The Card Game – $49.99
From Bandai, the creators of the smash hit Dragon Ball Super Card Game, and the renowned American game designer Ryan Miller, comes a new expandable card game series! Utilizing the universal Chrono Clash system, the universes and characters used will draw in players of card games, board games and each respective universe's fans alike.
Share This!

---
That's E on Facebook
DC's Knight Terrors comic book event is getting close! You won't want to miss it, especially if you love horror!
Horror is invading the DC Universe this summer with the publishing event, Knight Terrors. The next Dawn of DC milestone event takes place in July and August and will feature a host of two-issue miniseries, each spotlighting a DC Super Hero or Super-Villain confronting their worst nightmares in a "Nightmare Realm."
Scope out the checklist in the image below. Please send your orders in for the July premier issues by June 16th to lindsey@thatse.com or liz@thatse.com.
Watch this trailer for a teaser!
www.google.com/search?q=DC+knight+terrors+trailer&oq=DC+knight+terrors+trailer&aqs=chrome..69i57j...
...

See More

See Less
Facebook.com/ThatsE
---
@ThatsE on Twitter
Call now to sign up to play one or more board games at our Free Board Game Demo this Saturday, Nov. 5th! Each table will have a teacher who will show you how to play! 508-755-4207. Lots of spots still open! #boardgames #tabletopfun pic.twitter.com/FA4s…
---
Latest on Instagram
---