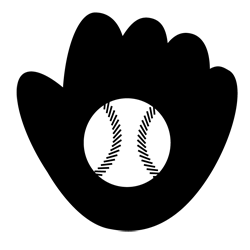 New Arrival of Tom Brady and Patriots Cards! 09/27/19
We are unveiling a large collection of Tom Brady and other Patriots players cards this Saturday when we open at 10:00 a.m.
We have rookies, patches, numbered cards and a few autographs too. The more rare/expensive cards will be in our glass case and available to check out upon request.
But for our younger or more frugal Pat's fan we will have a monster box filled with over 1000 Tom Brady cards priced only $5.00 each or less!
Due to the rarity of these cards we will be temporarily suspending the use of store credit when purchasing any case cards from this collection. We want every Patriots fan to get a fair shot at acquiring cards. Brady cards are usually few and far between so when this many show up at once it's an event. So come down and grab your favorite players cards to add to your collection. Here's to Brady and the crew to adding another ring to their collection this season!
Share This!

---
That's E on Facebook
DC's Knight Terrors comic book event is getting close! You won't want to miss it, especially if you love horror!
Horror is invading the DC Universe this summer with the publishing event, Knight Terrors. The next Dawn of DC milestone event takes place in July and August and will feature a host of two-issue miniseries, each spotlighting a DC Super Hero or Super-Villain confronting their worst nightmares in a "Nightmare Realm."
Scope out the checklist in the image below. Please send your orders in for the July premier issues by June 16th to lindsey@thatse.com or liz@thatse.com.
Watch this trailer for a teaser!
www.google.com/search?q=DC+knight+terrors+trailer&oq=DC+knight+terrors+trailer&aqs=chrome..69i57j...
...

See More

See Less
Facebook.com/ThatsE
---
@ThatsE on Twitter
Call now to sign up to play one or more board games at our Free Board Game Demo this Saturday, Nov. 5th! Each table will have a teacher who will show you how to play! 508-755-4207. Lots of spots still open! #boardgames #tabletopfun pic.twitter.com/FA4s…
---
Latest on Instagram
---