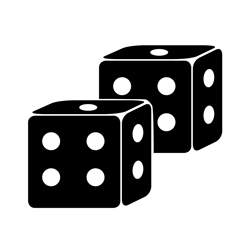 New Board Game Arrivals 09/27/19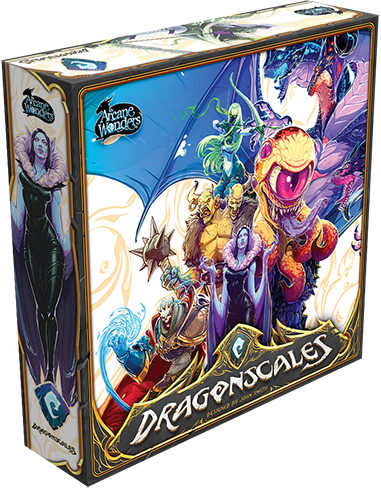 You are a formidable villain; your sinister conquests are innumerable. But there is one foe that even you cannot vanquish alone, Archerex, the lord of Dragons. A hoard of treasure beyond imagining waits to be claimed, and the scales of this dragon are more valuable than any amount of gold or gems! Will your loose alliance be able to take down Archerex, or will this great dragon's rage consume you all?
Dragonscales is a game of villainy and treasure-grabbing where players are sinister villains, each with their own unique advantages, tactics, and style! Show your strength by slaying the dragon… while grabbing as much treasure as possible! Or maybe you will find an opportune moment and rush for the exit leaving your "allies" to be consumed by the dragon's rage!
Designed by Richard Launius, Dragonscales, gives players multiple victory conditions to work towards while providing constant player interaction. Devise a devious strategy and set forth into the great dragon's lair, pushing your luck against that of the other players as you strive to be the most formidable villain!
Until Daylight is a co-operative survival card game. Your goal: Survive ten waves of enemies and save at least one survivor.
During the game, you can find and exchange objects, weapons, and ammunition with other characters and build traps or barricades to protect yourself and ensure your survival as a group. Your reflexes, your sense of strategy, and your ability to survive will be tested. Every character you may embody is unique and has its advantage and drawback that will enhance the game with strong and intense moments. "Search, fight, survive" will quickly become your motto.
Your first games should be difficult, and you will probably die. Don't worry — it's normal because surviving the apocalypse is anything but easy. Every attempt will teach you a little more about the game mechanisms and strategic priorities. Until Daylight is a game in which every action counts and where time will be very cruel. In some phases you will have only a few seconds to react before the horde falls on you. You win the game if the following three conditions are met:
All characters survived the ten rounds of the game.
All enemies revealed in the game were eliminated.
The group saved at least one survivor.
Until Daylight is a co-operative game, but of course players might disagree on which strategy to adopt. In these circumstances, the group leader decides which action will be carried out for the party. The player with the most experience points is the group leader.
From majestic Maples to ancestral Oaks, players nurture their trees aiming to thrive over the course of a year in a beautiful National Park.
In the spring, players carefully grow their trees, scoring as hikers enjoy traveling the trails in summer.
When autumn comes, leaves fall in the ever-changing direction of the wind, guided to cover the terrain and other players' leaves. Points are awarded in winter for the most coverage of each region in the park.
Gain your ground in the park to be victorious in Bosk!
Campy Creatures 2nd Edition $24.99
(2-5 Players, 20-30 Min.)
Players are mad scientist in need of precious mortals for future experiments. Rather than getting your hands dirty, your army of campy creatures awaits to do your bidding. Capture the most valuable mortals over the course of three nights to win. But be warned — the mortals won't go down without a fight.
Campy Creatures is a ghoulish game of bluffing, deduction, and set collection for 2-5 players. Players begin each round with the same hand of creatures. Their goal is to capture valuable mortals by outguessing their opponents with the creatures they play. Each player has perfect information at the start, so knowing what a person might do in a particular situation is key.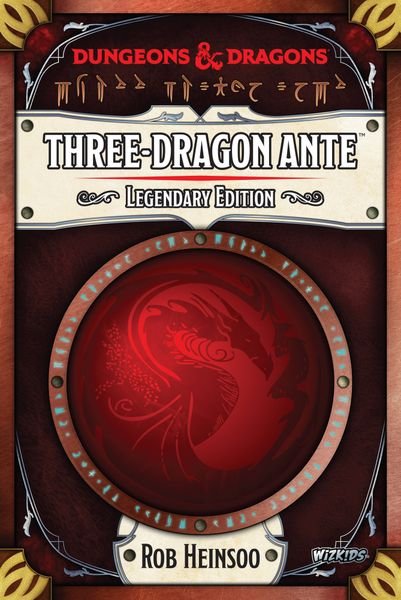 Dungeons and Dragons: Three Dragon Ante – Legendary Edition $24.99
Three-Dragon Ante: Legendary Edition is a re-imagining of the original classic Dungeons & Dragons Three Dragon Ante, a casual standalone card game of chance for two to six players. Each hand, players ante gold to the stakes and compete to play the strongest flight of three cards, dragons, or mortals. The strongest flight wins that gold from the stakes, but playing weaker cards triggers your cards' powers and sets you up to win the next hand. This Legendary Edition includes new Legendary Dragons, Mortals, Gold and Platinum Pieces, and Ability Disks for combining Three-Dragon Ante with the Dungeons & Dragons tabletop game!
The craftiest (and luckiest) player wins by taking the most gold!
Share This!

---
That's E on Facebook
Despite issues with sending out our newsletter this week, our Free Board Game Demo is a success! Thank you to everyone who shared our post!! This is the first board game demonstration in the new space!! There are still spots open if you're interested in trying out a game! The demo will run until 6pm!
...

See More

See Less
Facebook.com/ThatsE
---
@ThatsE on Twitter
Call now to sign up to play one or more board games at our Free Board Game Demo this Saturday, Nov. 5th! Each table will have a teacher who will show you how to play! 508-755-4207. Lots of spots still open! #boardgames #tabletopfun pic.twitter.com/FA4s…
---
Latest on Instagram
---