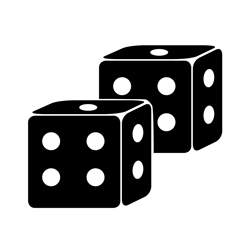 New Board Game Arrivals
(1-4 Players, 60-120 Min.)
Humanity, through its irresponsible behavior, has exhausted the natural resources of Earth, making it almost uninhabitable. In a burst of lucidity, pressed by the irreversible degradation of your planet, the great nations are forced to put aside their differences and share their knowledge in order to create the most vast spacecraft ever constructed. Thus, the BLACK ANGEL project is launched.
The Black Angel, the first intergalactic frigate in history, must transport the genetic heritage of humanity beyond known worlds, over a journey that is likely to last several thousand years. Her crew will be composed of only robots. Because no nation is willing to trust creation of the AI (artificial intelligence) that will control this crew to any other nation, a compromise is found: The Black Angel will be co-managed by several AIs, and the utility of each decision will be evaluated in VP (Validation Process).
At the completion of this long and perilous voyage, when a new inhabitable planet has been reached, the AI that has earned the most VP will be entrusted with reawakening Humanity, and overseeing its new start….
All the reports are in agreement: The Black Angel is approaching Spes, a planet with the highest probability for habitability by the human species. Take advantage of our approach to maintain the good relations you have gradually woven with the benevolent Alien species populating the galaxy, and watch out for the dreaded Ravagers, who would do anything to prevent you from reaching Spes.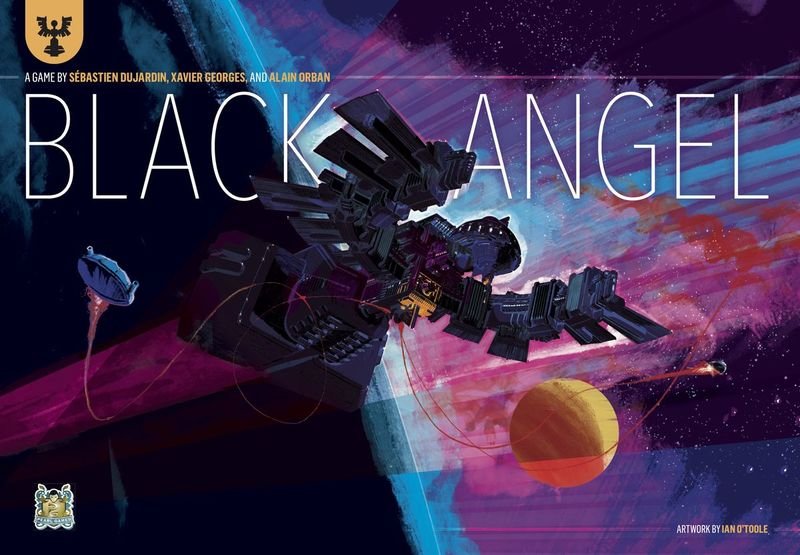 Dungeon & Dragons Fantasy Miniatures: Baldur's Gate Descent into Avernus Boosters $15.99
Baldur's Gate: Descent into Avernus features several new Devils and Demons for players to add to their collections.
In this infernal collection of miniatures, players will find many of the enemies and allies featured in Descent into Avernus. Battle the most powerful of the legion of devils, the Pit Fiend. Come face to face with demons like the Glabrezu and Merregon. Join forces with fellow adventurers like Reya Dawn. You may even challenge the fallen angel Zariel herself!
Collect all 45 figures from Baldur's Gate: Descent into Avernus, the newest set of randomly sorted monsters and characters in our exciting line of D&D miniatures, Icons of the Realms.
Sherlock Files: Elementary Entries $24.99
(1-8 Players, 40-60 Min.)
Are you a modern mastermind detective?
The Sherlock Files: Elementary Entries includes three confounding cases for you to solve. First, you need to discover the cause of a fatal heart attack aboard Flight TJ1309. Next, you dig up a cold case from 1923 involving the violent and unexpected death of a famous explorer and archaeologist. Last, unravel the story behind the mysterious body that put a damper on one family's 4th of July party.
Decipher clues to determine which are relevant to the case and which are not. Share the clues you deem relevant with your detective partners. Which theories will you chase?
How will you fare compared to the world's greatest detective? Work together to solve each case to find out!
You've done it! You've cracked the code to unlock time travel! Your breakthrough invention has the potential to revolutionize the world as we know it, and undoubtedly your genius will be celebrated across the globe. However, it appears that some of your scientific colleagues within the laboratory are trying to use your invention to travel back in time and claim the credit for themselves. You must stop them and claim your rightful place in history!
Time Chase is a trick-taking game with a twist. You are allowed to travel back in time to previous tricks, known as events, and change their outcome. The first player to control three events in the timeline wins!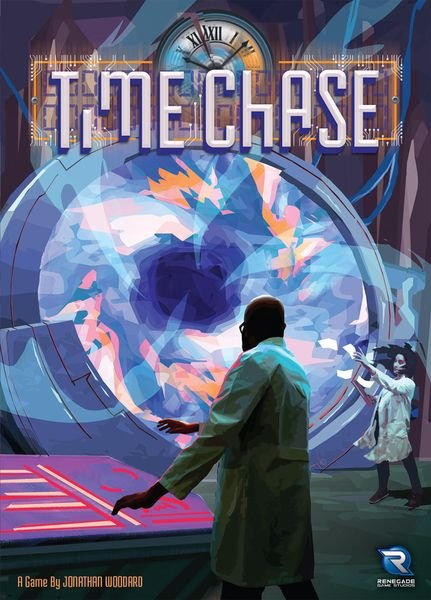 Share This!

---
That's E on Facebook
DC's Knight Terrors comic book event is getting close! You won't want to miss it, especially if you love horror!
Horror is invading the DC Universe this summer with the publishing event, Knight Terrors. The next Dawn of DC milestone event takes place in July and August and will feature a host of two-issue miniseries, each spotlighting a DC Super Hero or Super-Villain confronting their worst nightmares in a "Nightmare Realm."
Scope out the checklist in the image below. Please send your orders in for the July premier issues by June 16th to lindsey@thatse.com or liz@thatse.com.
Watch this trailer for a teaser!
www.google.com/search?q=DC+knight+terrors+trailer&oq=DC+knight+terrors+trailer&aqs=chrome..69i57j...
...

See More

See Less
Facebook.com/ThatsE
---
@ThatsE on Twitter
Call now to sign up to play one or more board games at our Free Board Game Demo this Saturday, Nov. 5th! Each table will have a teacher who will show you how to play! 508-755-4207. Lots of spots still open! #boardgames #tabletopfun pic.twitter.com/FA4s…
---
Latest on Instagram
---