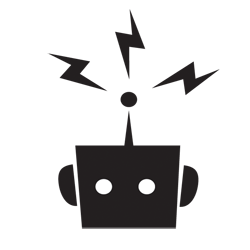 New Fitchburg Products 09/27/19
Marvel Illustrators Sketchbook – $16.99
Practice how to draw comics the Marvel way with this dedicated sketchbook that takes you through all the key stages in the creative process! With advice from the pros on every step – character designs, layouts, pencils, inks, colors and covers – it's exactly what you need to help develop your skills as an illustrator! Take a Journey into Artistry with this first-of-its-kind sketchbook from the House of Ideas – and with lots of hard work and practice, one day you too can Make Yours Marvel! More than 30% of the pages are instructional pages!
Kingdom Hearts Keyblade Collection II – $9.99
Assorted blind box keys.
Lineup: -Kingdom Key -Dark Side- -Way to the Dawn -Star Seeker -Wishing Lamp -Sweet Memories -Pumpkinhead
Diamond Select John Wick – $24.99
A Diamond Select Toys release! When you have to kill the boogeyman, you buy a John Wick action figure! This 7-inch select-scale action figure captures modern action icon Wick as he appears in his first film outing, dressed in a suit and with multiple weapon accessories as well as his faithful dog, whose Death Spurs the action of the movie. In scale to all other select action figures, and featuring over 20 points of articulation, this figure comes packaged in display-ready select action figure packaging with side-panel artwork for shelf reference. Designed by Yuri thing and sculpted by gentle giant Studios!
Share This!

---
That's E on Facebook
DC's Knight Terrors comic book event is getting close! You won't want to miss it, especially if you love horror!
Horror is invading the DC Universe this summer with the publishing event, Knight Terrors. The next Dawn of DC milestone event takes place in July and August and will feature a host of two-issue miniseries, each spotlighting a DC Super Hero or Super-Villain confronting their worst nightmares in a "Nightmare Realm."
Scope out the checklist in the image below. Please send your orders in for the July premier issues by June 16th to lindsey@thatse.com or liz@thatse.com.
Watch this trailer for a teaser!
www.google.com/search?q=DC+knight+terrors+trailer&oq=DC+knight+terrors+trailer&aqs=chrome..69i57j...
...

See More

See Less
Facebook.com/ThatsE
---
@ThatsE on Twitter
Call now to sign up to play one or more board games at our Free Board Game Demo this Saturday, Nov. 5th! Each table will have a teacher who will show you how to play! 508-755-4207. Lots of spots still open! #boardgames #tabletopfun pic.twitter.com/FA4s…
---
Latest on Instagram
---