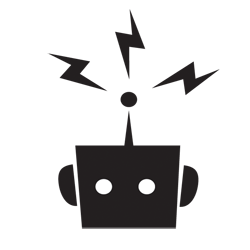 New Product Arrivals (Fitchburg) 01/16/20
Pixel Frames Shadowbox Art – $24.99
Featuring Sonic, Megaman, Castlevania and Street Fighter! Pixel Frames bring iconic moments from your favorite video games out of the screen and into your living room! These officially licensed shadow boxes are snapshots that perfectly convey your love for retro gaming – bringing a "bit" of nostalgia to life! Available in 9″x9″ frames.
Death Star Attack Set Bandai – $39.99
Recreate the iconic Death Star trench run from "Star Wars a new hope"! this 1/144 BAN230343 set comes with a partial cut away section of the Death Star trench including one X-Wing which has marking options for red 5, red 3, and red 2. X-Wing 3.4″ long. trench approx 9″ long. Runner x 8, sticker, instruction manual.Look for origin of shipment: only items shipped from within North America are being sold by authorized U.S. Retailers. The product box will have a Bluefin warning label, which is proof that you are purchasing an officially licensed band a I product, distributed by its sole and authorized distributor (Bluefin distribution) for the U.S. Markets. This product has been thoroughly tested for safety and meets all North American consumer product safety regulations. The affixed label with the Bluefin distribution logo also entitles the purchaser to product support assistance.
My Neighbor Totoro 30th Anniversary – $49.99
This superbly animated children's tale is directed by Hayao Miyazaki, one of Japan's most beloved animators. The story follows Satsuke and Mei, two young girls who find that their new country home is in a mystical forest inhabited by a menagerie of mystical creatures called Totoros. They befriend O Totoro, the biggest and eldest Totoro, who is also the king of the forest. As their girls' mother lies sick in the hospital, O Totoro brings the sisters on a magical adventure but also helps them to understand the realities of life. Like most films released by Miyazaki's Studio Ghibli, this family-oriented feature has a powerful ecological theme.
Share This!

---
That's E on Facebook
Despite issues with sending out our newsletter this week, our Free Board Game Demo is a success! Thank you to everyone who shared our post!! This is the first board game demonstration in the new space!! There are still spots open if you're interested in trying out a game! The demo will run until 6pm!
...

See More

See Less
Facebook.com/ThatsE
---
@ThatsE on Twitter
Call now to sign up to play one or more board games at our Free Board Game Demo this Saturday, Nov. 5th! Each table will have a teacher who will show you how to play! 508-755-4207. Lots of spots still open! #boardgames #tabletopfun pic.twitter.com/FA4s…
---
Latest on Instagram
---