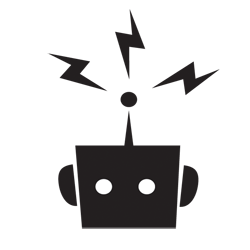 New Products At Our Fitchburg Store!
Figma Overwatch D.VA – $89.99
From Good Smile Company. From the globally popular multiplayer first-person shooter Overwatch comes a figma of d.Va! The smooth yet posable figma joints allow you to act out a variety of different scenes. A flexible plastic is used in specific areas, allowing proportions to be kept without compromising possibility. She comes with three face plates including a standard smile, a Winky face and a gum chewing face. Optional parts include her light gun, a bubble gum bubble and her smartphone. An alternate head part featuring the hat from the animated short as well as a soda can are also included. Also included is an articulated figma stand to facilitate various exciting poses!
Capcom Figure Builder Monster Hunter – The Best Vol 7&8 – $13.99 each (Blind Box Items)
This monster hunter box contains The Best 6 figures from the previous 7th and 8th volumes, each standing between 3 to 6 inches tall. Each miniature piece has been expertly sculpted and painted and includes a display base. Additionally each figure comes with a bonus piece to build a seventh figure – Nargacuga (clear ver.).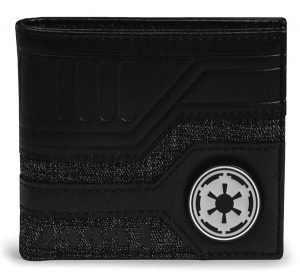 Star Wars Heroes and Villians Bifold Wallet – $27.99
Show your Star Wars fandom with this cool empire wallet. The Emperor will be pleased!
Share This!

That's E on Facebook
The votes are in for our Yuan-Ti Abomination Miniature Painting Contest!!
All of the entries were truly beautiful, from both the beginners and the pros!
Here are the winners of the Fan Vote:
1st Place goes to: #17 Evan F.! Congratulations, Evan! You won $50 in store credit! Excellent job!
2nd Place goes to: #4 Ethan B.! Congratulations, Ethan! You won $35 in store credit! Nice work!
3rd Place goes to: #6 Dylan T.! Congratulations, Dylan! You won $25 in store credit! Great job!
Winners of the Staff Vote:
1st Place goes to: #13 Michael K.! Congratulations, Michael! You won $50 in store credit! Beautiful work!
2nd Place goes to: #14 Sara A.! Congratulations, Sara! You won $35 in store credit! Excellent work!
3rd Place goes to: #3 Tenor M.! Congratulations, Tenor! You won $25 in store credit! Awesome work!!
Many thanks to all the participants! Please see all the submissions and the winners in the video. Please note that the 2nd and 3rd prize amounts I mentioned were incorrect. The correct prizes are listed above.
To the winners, please stop in to collect your prizes at the front counter! Congratulations to all of you, and we look forward to seeing your next amazing creation at our next miniature painting contest, which we will announce after the holidays.
Sincerely,
Sorana Gatej (Guest Experience Manager)
...

See More

See Less
Facebook.com/ThatsE
---
@ThatsE on Twitter
Call now to sign up to play one or more board games at our Free Board Game Demo this Saturday, Nov. 5th! Each table will have a teacher who will show you how to play! 508-755-4207. Lots of spots still open! #boardgames #tabletopfun pic.twitter.com/FA4s…
---
Instagram
---
---