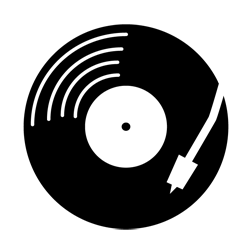 New Record Arrivals 11/15/19
NEW RECORDS HITTING THE RACKS TODAY: AC/DC, BARRINGTON LEVY, BLACK KEYS, IKE AND TINA TURNER, JOHNNY CASH, KENDRICK LAMAR, KISS, NINE INCH NAILS, PAT BENATAR, PSYCHEDELIC FURS, TAYLOR SWIFT, TITO PUENTE, BLINK-182, DEATH GRIPS, FRANK SINATRA, REM, DRAKE, RUN THE JEWELS, CHARLIE PARKER AND DIZZY GILLESPIE, LIVE, SILVERCHAIR, TWENTY ONE PILOTS, U2, WEEN, POST MALONE, etc….
USED VINYL THAT WENT OUT THIS MORNING: FLASH GORDON SOUNDTRACK, MORRIS DAY, NEW ADDITION, JOHN DENVER, JACKSON BROWNE, MERLE HAGGARD, GREASE SOUNDTRACK, ERIC CLAPTON, WARREN ZEVON, FACES, ROLLING STONES, PROCOL HARUM, STEVE MILLER BAND, EDDIE MONEY, GEORGE WINSTON, BEATLES, SIMON AND GARFUNKEL, BRUCE SPRINGSTEEN, GRATEFUL DEAD, PIXIES, STEELY DAN, GANG OF FOUR, PSYCHEDELIC FURS, JAMES TAYLOR, JETHRO TULL, FLEETWOOD MAC, CRAZY HORSE, LOUIS ARMSTRONG, STAR WARS SOUNDTRACK, PINK FLOYD, PETE SEEGER, JONI MITCHELL, CARLY SIMON, WILLIE NELSON, BENNY GOODMAN, TOM RUSH, FINE YOUNG CANNIBALS, NEW RIDERS OF THE PURPLE SAGE, PAUL SIMON, GEORGE HARRISON, SAY ANYTHING, KRIS KRISTOFFERSON, SANTANA, MEATLOAF, PETER PAUL AND MARY, DEAN MARTIN, WILL THE CIRCLE BE UNBROKEN, SAVES THE DAY, BLACK EYED PEAS, STEVIE NICKS, BANGLES, BILLY JOEL, KING CRIMSON, QUEEN, CAB CALLOWAY, GLENN MILLER, FLAT AND SCRUGGS, SCOTT JOPLIN, JIMMY BUFFETT, VENTURES, GROUCHO MARX, LEONARD COHEN, VAN MORRISON, THE ARISTOCATS, SATURDAY NIGHT FEVER, THE FROG PRINCE, DONNA SUMMER, BOBBY BROWN, KID AND PLAY, BEASTIE BOYS, BROOKE BENTON, MICHAEL JACKSON, CONNIE FRANCIS, BEETHOVEN, HANDEL, DJ JAZZY JEFF AND THE FRESH PRINCE, NEW ADDITION, MAVIS RIVERS, BOB MARLEY, CIBO MATTER, GOGOS, 101 DALMATIANS, etc…
Share This!

That's E on Facebook
The votes are in for our Yuan-Ti Abomination Miniature Painting Contest!!
All of the entries were truly beautiful, from both the beginners and the pros!
Here are the winners of the Fan Vote:
1st Place goes to: #17 Evan F.! Congratulations, Evan! You won $50 in store credit! Excellent job!
2nd Place goes to: #4 Ethan B.! Congratulations, Ethan! You won $35 in store credit! Nice work!
3rd Place goes to: #6 Dylan T.! Congratulations, Dylan! You won $25 in store credit! Great job!
Winners of the Staff Vote:
1st Place goes to: #13 Michael K.! Congratulations, Michael! You won $50 in store credit! Beautiful work!
2nd Place goes to: #14 Sara A.! Congratulations, Sara! You won $35 in store credit! Excellent work!
3rd Place goes to: #3 Tenor M.! Congratulations, Tenor! You won $25 in store credit! Awesome work!!
Many thanks to all the participants! Please see all the submissions and the winners in the video. Please note that the 2nd and 3rd prize amounts I mentioned were incorrect. The correct prizes are listed above.
To the winners, please stop in to collect your prizes at the front counter! Congratulations to all of you, and we look forward to seeing your next amazing creation at our next miniature painting contest, which we will announce after the holidays.
Sincerely,
Sorana Gatej (Guest Experience Manager)
...

See More

See Less
Facebook.com/ThatsE
---
@ThatsE on Twitter
Call now to sign up to play one or more board games at our Free Board Game Demo this Saturday, Nov. 5th! Each table will have a teacher who will show you how to play! 508-755-4207. Lots of spots still open! #boardgames #tabletopfun pic.twitter.com/FA4s…
---
Instagram
---
---