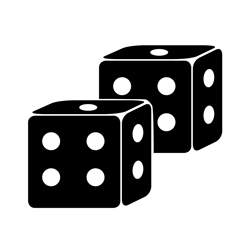 New & Restocked Games
DC Comics Deck Building Game – DC Rebirth – $49.99
Compete for bragging rights against your fellow Super Heroes or work together as a team to defeat the Super-Villains before the Threat Meter maxes out. Thats right: The game features both competitive and cooperative modes right from the start! Either way you play, Villains don't go into your deck when defeated, but instead grant a one-time Reward. In competitive play, Villains you defeat still earn you Victory Points and they go under your Super Hero. You can even use them to bribe your rivals for various favors! Compatible with other DC Deck-Building Games and Cerberus Engine games. Promo card featured in first printing only!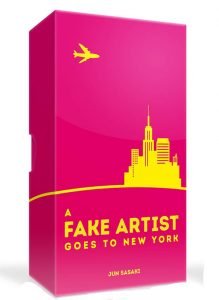 A Fake Artist Goes To New York – $23.99
The true talent is not getting caught! Everyone is drawing one picture together…but someone doesn't even know what they're drawing! There's a fake artist hiding among the real artists – can you find out who it is?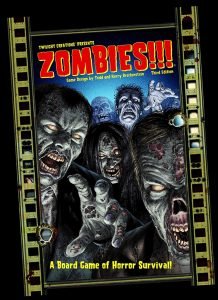 Zombies!!! – $29.99
This updated version of the award-winning Zombies!!! Board Game introduces cooperative play for Zombies!!!, as well as rules for team play, several new scenarios, four new zombie figures, survivor tokens for scenario play, and door tokens.
Share This!

That's E on Facebook
The votes are in for our Yuan-Ti Abomination Miniature Painting Contest!!
All of the entries were truly beautiful, from both the beginners and the pros!
Here are the winners of the Fan Vote:
1st Place goes to: #17 Evan F.! Congratulations, Evan! You won $50 in store credit! Excellent job!
2nd Place goes to: #4 Ethan B.! Congratulations, Ethan! You won $35 in store credit! Nice work!
3rd Place goes to: #6 Dylan T.! Congratulations, Dylan! You won $25 in store credit! Great job!
Winners of the Staff Vote:
1st Place goes to: #13 Michael K.! Congratulations, Michael! You won $50 in store credit! Beautiful work!
2nd Place goes to: #14 Sara A.! Congratulations, Sara! You won $35 in store credit! Excellent work!
3rd Place goes to: #3 Tenor M.! Congratulations, Tenor! You won $25 in store credit! Awesome work!!
Many thanks to all the participants! Please see all the submissions and the winners in the video. Please note that the 2nd and 3rd prize amounts I mentioned were incorrect. The correct prizes are listed above.
To the winners, please stop in to collect your prizes at the front counter! Congratulations to all of you, and we look forward to seeing your next amazing creation at our next miniature painting contest, which we will announce after the holidays.
Sincerely,
Sorana Gatej (Guest Experience Manager)
...

See More

See Less
Facebook.com/ThatsE
---
@ThatsE on Twitter
Call now to sign up to play one or more board games at our Free Board Game Demo this Saturday, Nov. 5th! Each table will have a teacher who will show you how to play! 508-755-4207. Lots of spots still open! #boardgames #tabletopfun pic.twitter.com/FA4s…
---
Instagram
---
---