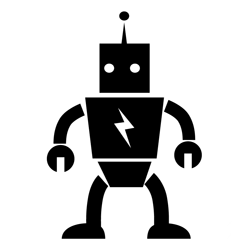 New Toys and Records as of 8/22/19
BRUCE LEE SELECT YELLOW JUMPSUIT ACTION FIGURE
A Diamond Select Toys release! This 7-inch scale action figure of Bruce Lee features some of the most dynamic articulation ever in a Select figure! Wearing his most famous outfit, the martial arts master sports 21 points of articulation, allowing him to strike the most action-packed poses, and includes an interchangeable head, six interchangeable hands and fists, as well as nunchuks and spinning nunchuks. Designed by Yuri Tming and sculpted by Gentle Giant Studios!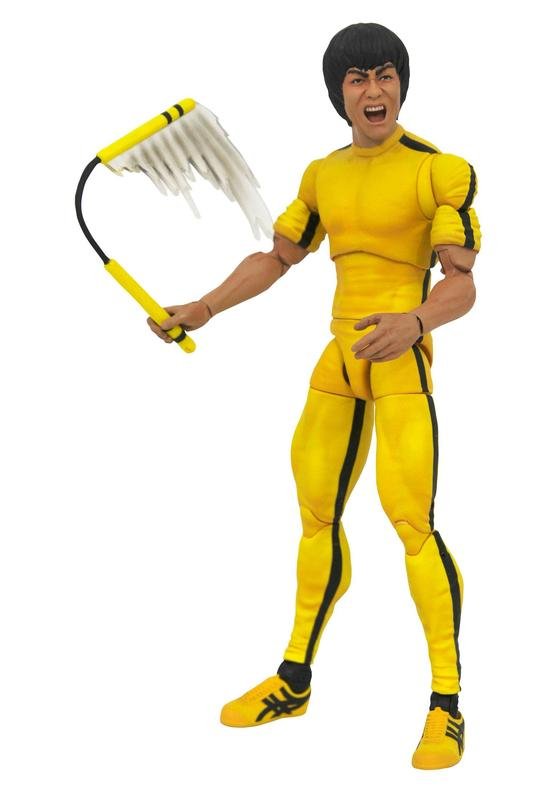 DISNEY ALADDIN GENIE NENDOROID ACTION FIGURE
From Good Smile Company. The world's most powerful genie is joining the Nendoroids! From Disney's Aladdin comes a Nendoroid of Genie! His unique appearance has been captured and brought down to Nendoroid size! He comes with a magic lamp and hat as optional parts, along with interchangeable eyes and an interchangeable lower half part, allowing you to easily recreate poses from the movie.
DRAGONBALL SUPER 5IN ACTION FIGURE ASSORTMENT A
From Bandai America. Re-create epic battles and adventures from Dragon Ball Super with these 5″ figures. Choose from Super Saiyan Blue Goku, Super Saiyan Blue Vegeta, and Super Saiyan Broly.
TABI KAERU COLLECTIBLE FIGURES
From Good Smile Company. The traveling frog is being transformed into figures! From the popular smartphone game Tabi Kaeru comes a set of collectible figures based on the traveling frog from the game! The figures capture the appearance of the adorable frog in the travel pictures that are sent home to the player. The line-up includes six figures to collect showing the frog in different poses and situations. Be sure to add them all to your collection, and have fun taking pictures with the frog on your own travels!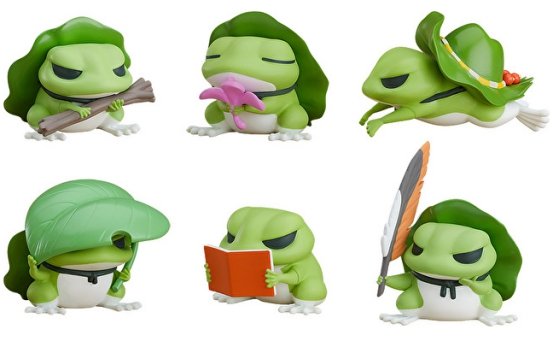 USED VINYL THAT WENT OUT THIS WEEK:
JAMES TAYLOR, PAUL MCCARTNEY, ELVIS, GLADYS KNIGHT, DIANA ROSS, LESS BAXTER, ELTON JOHN, PEARL JAM, AC/DC, KISS, BILLIE HOLIDAY, NAT KING COLE, FONZIE, JACKSON BROWNE, BRUCE SPRINGSTEEN, PETER PAUL AND MARY, LIBERACE, CAT STEVENS, BETTE MIDLER, NEIL DIAMOND, ETTA JAMES, THE DOORS, KOOL AND THE GANG, ETC…
WE ALSO POACHED A LARGE SELECTION OF RECORD STORE DAY LEFTOVERS FROM OUR FITCHBURG LOCATION:
TAYLOR SWIFT, THE ZOMBIES, DR. DRE, THE FLAMING LIPS, AMERICA, ELLA FITZGERALD, THE DOORS, YES, ETTA JONES, DIO, PHISH, RAMONES, GOO GOO DOLLS, DOORS, SHERYL CROW, MUDDY WATERS, JOHN LEE HOOKER, IGGY POP, JOAN JETT, PUSCIFER, NICO, STING, THE TIME, PRINCE, JANE'S ADDICTION, ISAAC HAYES, DOCTOR WHO, MADONNA, GOV'T MULE, SON VOLT, CAR SEAT HEADREST, MARVIN GAYE, DURAN DURAN, THE KINKS, NOTORIOUS B.I.G., JAY FARRAR, BABYMETAL, AL JARDINE, JUDAS PRIEST, AND MORE!
Share This!

That's E on Facebook
The votes are in for our Yuan-Ti Abomination Miniature Painting Contest!!
All of the entries were truly beautiful, from both the beginners and the pros!
Here are the winners of the Fan Vote:
1st Place goes to: #17 Evan F.! Congratulations, Evan! You won $50 in store credit! Excellent job!
2nd Place goes to: #4 Ethan B.! Congratulations, Ethan! You won $35 in store credit! Nice work!
3rd Place goes to: #6 Dylan T.! Congratulations, Dylan! You won $25 in store credit! Great job!
Winners of the Staff Vote:
1st Place goes to: #13 Michael K.! Congratulations, Michael! You won $50 in store credit! Beautiful work!
2nd Place goes to: #14 Sara A.! Congratulations, Sara! You won $35 in store credit! Excellent work!
3rd Place goes to: #3 Tenor M.! Congratulations, Tenor! You won $25 in store credit! Awesome work!!
Many thanks to all the participants! Please see all the submissions and the winners in the video. Please note that the 2nd and 3rd prize amounts I mentioned were incorrect. The correct prizes are listed above.
To the winners, please stop in to collect your prizes at the front counter! Congratulations to all of you, and we look forward to seeing your next amazing creation at our next miniature painting contest, which we will announce after the holidays.
Sincerely,
Sorana Gatej (Guest Experience Manager)
...

See More

See Less
Facebook.com/ThatsE
---
@ThatsE on Twitter
Call now to sign up to play one or more board games at our Free Board Game Demo this Saturday, Nov. 5th! Each table will have a teacher who will show you how to play! 508-755-4207. Lots of spots still open! #boardgames #tabletopfun pic.twitter.com/FA4s…
---
Instagram
---
---