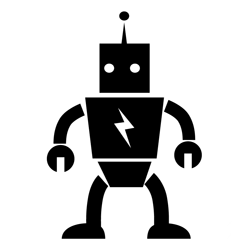 New Toys and Records!
From MEDICOM Toy. DC Comics' cinematic King of the Seven Seas is reproduced with special joint parts that make unique poses possible, plus various hand parts that can do kinds of actions and a movable figure stand.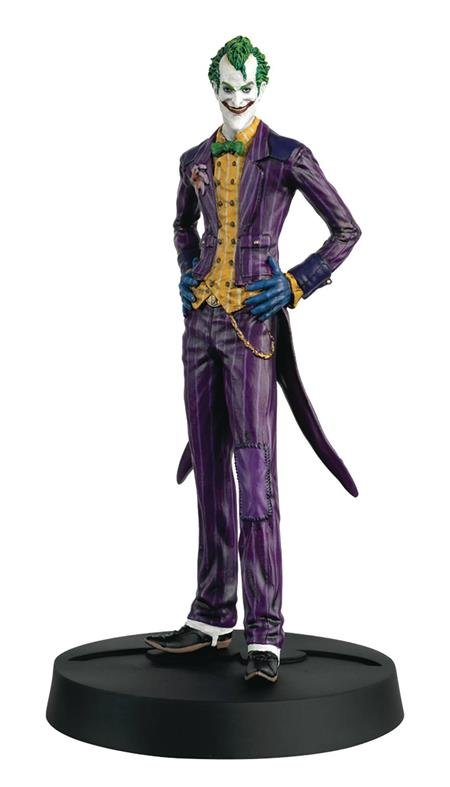 DC BATMAN ARKHAM ASYLUM FIGURE COLLECTOR #2 JOKER
EAGLEMOSS PUBLICATIONS LTD
Batman: Arkham Asylum was released to record-breaking critical acclaim and commercial success in 2009.
On its 10th anniversary, Eaglemoss Hero Collector will produce a limited-edition series of figurines inspired by the game's unique character design and distinctive style.
Each highly-detailed polyresin fi gure will be approximately 5 inches tall, based on the original 3D models used by the production studio, and accompanied by a magazine exploring the story of the game and the wider world which developed around it
INJUSTICE 2 THE FLASH PX 1/18 SCALE FIGURE
From Hiya Toys. A PREVIEWS Exclusive! Injustice 2 follows Batman and his allies as they try to rebuild the planet after taking down Superman, ending his reign of terror. But when Braniac sets his sights on Earth, Batman is forced to free his old friend, risking a new uprising from the Man of Steel, or face the total destruction of his world! Based on his appearances in Injustice 2 comes this 1/18 scale exclusive figure of The Flash! Featuring full articulation and character specific accessories, the figure stands about 3 3/4″ tall.
MARVEL LEGENDS 6IN ULTIMATE ACTION FIGURE ASSORTMENT
With Marvel Legends Series 6-inch-scale figures and vehicles, kids and collectors alike can start a legendary collection of comic- and movie-based Marvel characters. With this 6-inch-scale Professor X figure and Hover Chair vehicle and Captain America figure with Motorcycle vehicle, featuring classic design and premium articulation, Marvel fans can imagine recreating the arcs from some of their favorite Marvel comics!
A NEW BATCH OF USED VINYL WENT OUT THIS WEEK, MOSTLY ROCK, BUT SOME CLASSICAL, SOUNDTRACKS AND JAZZ, FEATURING:
CREEDENCE CLEARWATER REVIVAL, GEORGE WINSTON, JOE SATRIANI, SANTANA, STEVE WINWOOD, JEFFERSON AIRPLANE, BRAHMS, MOZART, MENDELSSOHN, BEETHOVEN, RACHMANINOFF, CHOPPIN, QUEEN, CHUCK MANGIONE, TED NUGENT, WHITNEY HOUSTON, GENE KRUPA, STEELY DAN, CHUCK BERRY, THE GOGOS, JOHNNY BURNETT, SUPERTRAMP, THE ESCAPE CLUB, JESUS CHRIST SUPERSTAR, INXS, BOB DYLAN, FRANK ZAPPA, MOODY BLUES, BOBBY MCFERRIN, JIM CROCE, BOZZ SKAGGS, CAROLE KING, CROSBY STILLS NASH AND YOUNG, NEIL YOUNG, BOB MOULD, BLUE OYSTER CULT, BRUCE SPRINGSTEEN, NEWPORT JAZZ IN NEW YORK 1972, U2, ERIC CLAPTON, BEATLES, PATTI SMITH, PETE TOWNSEND, BB KING, DAVE BRUBECK, HEART, PAT BENATAR, FLEETWOOD MAC, 2001 SPACE ODYSSEY, YES, ELTON JOHN, THE KINKS, ROLLING STONES, ETC…
Share This!

---
That's E on Facebook
DC's Knight Terrors comic book event is getting close! You won't want to miss it, especially if you love horror!
Horror is invading the DC Universe this summer with the publishing event, Knight Terrors. The next Dawn of DC milestone event takes place in July and August and will feature a host of two-issue miniseries, each spotlighting a DC Super Hero or Super-Villain confronting their worst nightmares in a "Nightmare Realm."
Scope out the checklist in the image below. Please send your orders in for the July premier issues by June 16th to lindsey@thatse.com or liz@thatse.com.
Watch this trailer for a teaser!
www.google.com/search?q=DC+knight+terrors+trailer&oq=DC+knight+terrors+trailer&aqs=chrome..69i57j...
...

See More

See Less
Facebook.com/ThatsE
---
@ThatsE on Twitter
Call now to sign up to play one or more board games at our Free Board Game Demo this Saturday, Nov. 5th! Each table will have a teacher who will show you how to play! 508-755-4207. Lots of spots still open! #boardgames #tabletopfun pic.twitter.com/FA4s…
---
Latest on Instagram
---