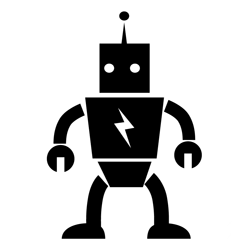 New Toys as of 10/04/19!
Marvel Diamond Select Hulk – $24.95
A diamond select release. You asked for it and now the awe-inspiring Incredible Hulk is returning to smash his way into your collection. The truly massive green behemoth measures over ten inches tall and sports multiple points of articulation in addition to his rubble base – making this the largest Marvel Select action figure ever produced. The Incredible Hulk is one of Marvel Comics' most recognized characters, thanks to appearances in comics, movies and animation. Stands 10″ tall. Features 14 articulation points. Stands atop a rubble base showing effects of the Hulk's damage. Sculpted by Gabriel Marquez.
Justice League Wonder Woman Sword – $13.99
Wonder Woman Justice League Sword – Ages 14+
Along with her shield and lasso, Wonder Woman also wields a magical sword from her Amazonian homeland. This magical sword is one of the few weapons that can injure invulnerable beings like Superman and Doomsday. Wonder Woman will use this magical sword in the new movie Batman V Superman: Dawn of Justice. Great for superhero party and cosplay.
Sword has ancient writings around the edges. It is a light weight sword.
Measures approximately 26 inches overall
Sword is suitable for 14+.
One sword per package, no other items are included.
Diamond Select DC Gallery The Batman Who Laughs – $49.99
Diamond Select Toys release! A Batman who laughs is a Batman who wins! From the pages of dark nights: metal Comes the Batman who laughs, the leader of the dark Knights, a team of evil Batmen from across the Multiverse. This fully Jokerized Batman stands about 9 inches tall, and features a detailed sculpt with exacting painted details. The high-grade plastic statue comes packaged in a full-color window box.
Share This!

That's E on Facebook
The votes are in for our Yuan-Ti Abomination Miniature Painting Contest!!
All of the entries were truly beautiful, from both the beginners and the pros!
Here are the winners of the Fan Vote:
1st Place goes to: #17 Evan F.! Congratulations, Evan! You won $50 in store credit! Excellent job!
2nd Place goes to: #4 Ethan B.! Congratulations, Ethan! You won $35 in store credit! Nice work!
3rd Place goes to: #6 Dylan T.! Congratulations, Dylan! You won $25 in store credit! Great job!
Winners of the Staff Vote:
1st Place goes to: #13 Michael K.! Congratulations, Michael! You won $50 in store credit! Beautiful work!
2nd Place goes to: #14 Sara A.! Congratulations, Sara! You won $35 in store credit! Excellent work!
3rd Place goes to: #3 Tenor M.! Congratulations, Tenor! You won $25 in store credit! Awesome work!!
Many thanks to all the participants! Please see all the submissions and the winners in the video. Please note that the 2nd and 3rd prize amounts I mentioned were incorrect. The correct prizes are listed above.
To the winners, please stop in to collect your prizes at the front counter! Congratulations to all of you, and we look forward to seeing your next amazing creation at our next miniature painting contest, which we will announce after the holidays.
Sincerely,
Sorana Gatej (Guest Experience Manager)
...

See More

See Less
Facebook.com/ThatsE
---
@ThatsE on Twitter
Call now to sign up to play one or more board games at our Free Board Game Demo this Saturday, Nov. 5th! Each table will have a teacher who will show you how to play! 508-755-4207. Lots of spots still open! #boardgames #tabletopfun pic.twitter.com/FA4s…
---
Instagram
---
---