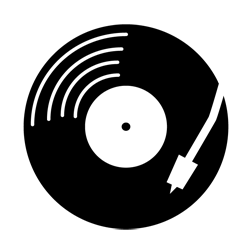 New Vinyl Releases – Thursday, May 25th
We put out a small batch of 45's this week. Mostly 70s and 80s, with a small sampling from the 60s. Some of the artists featured: Gloria Gaynor, Culture Club, Gerry Rafferty, Donna Summer, Barry Manilow, Meco, Grease, Cher & Peter Cetera, Thompson Twins, Elvis, Beatles, Abba, Donovan, Men at Work, Buggles, Wall of Voodoo, Cheap Trick, Lionel Richie, Wham, Prince, Queen, Meat Loaf, Lightnin' Hopkins, Motley Crue, Paul McCartney, Toni Basil, Fleshtones, Kenny Loggins, KC & the Sunshine Band, Earth Wind & Fire, Steve Perry, etc….
New vinyl that went out this week. Childish Gambino, Iron Maiden, Singles Soundtrack, MC Hammer, Harry Styles, AC/DC, Bob Marley, Rage Against the Machine, Wes Montgomery, Rolling Stones, Tom Waits, Who, Ice T, Deltron 3030, Jay-Z, Jerry Garcia, Reservoir Dogs Soundtrack, Sublime, Astrud Gilberto, Fugazi, Pearl Jam, Talking Heads, Television, and more.
Share This!

---
That's E on Facebook
Despite issues with sending out our newsletter this week, our Free Board Game Demo is a success! Thank you to everyone who shared our post!! This is the first board game demonstration in the new space!! There are still spots open if you're interested in trying out a game! The demo will run until 6pm!
...

See More

See Less
Facebook.com/ThatsE
---
@ThatsE on Twitter
Call now to sign up to play one or more board games at our Free Board Game Demo this Saturday, Nov. 5th! Each table will have a teacher who will show you how to play! 508-755-4207. Lots of spots still open! #boardgames #tabletopfun pic.twitter.com/FA4s…
---
Latest on Instagram
---