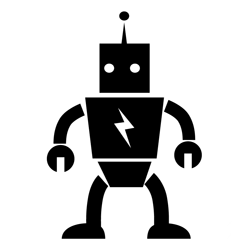 New Worcester Products!
DIARY OF A WIMPY KID HC VOL 14 WRECKING BALL
AMULET BOOKS
(W/A/CA) Jeff Kinney
An unexpected inheritance gives Greg Heffley's family a chance to make big changes to their house. But they soon find that home improvement isn't all it's cracked up to be. Once the walls come down, all sorts of problems start to crop up. Rotten wood, toxic mold, unwelcome critters, and something even more sinister all make Greg and his family wonder if the renovations are worth the trouble. When the dust finally settles, will the Heffleys be able to stay… or will they need to get out of town?
GODZILLA CLASSIC 3D FOAM BAG CLIP BLIND BLOX
MONOGRAM PRODUCTS
From Monogram. These 3D Foam Collectible Key Rings feature some of your favorite characters from classic Godzilla films featuring: Godzilla (1954), Mecha Godzilla, Mothra, Baragon, Rodan, King Ghidorah, Megalon, Varan, Minilla, and two exclusive figures; Gabara and Jet Jaguar! Blind Bag Packaging.
JOJOS BIZARRE ADV GW Q-POSKET BRUNO BUCCIARATI V1 FIGURE
BANPRESTO
From Banpresto. Bruno Bucciarati is the deuteragonist of Jojo's Bizarre Adventure Golden Wind. He is a mobster and the leader of his own squad within the powerful neapolitan gang Passione. Sent out to track whoever attacked Leaky-Eye Luca and debuting a Giorno Giovanna's opponent. This adorable figure stands about 2 3/4″ tall and comes in two colors.
NIGHTMARE BEFORE CHRISTMAS JACK PVC BANK
MONOGRAM PRODUCTS
From Monogram Products. Based on Tim Burton's stop-motion animated dark fantasy musical film The Nightmare Before Christmas, Jack and his love Sally have been transformed into impressive bust banks! These banks are a fantastic way to store your loose change!
Share This!

---
That's E on Facebook
Despite issues with sending out our newsletter this week, our Free Board Game Demo is a success! Thank you to everyone who shared our post!! This is the first board game demonstration in the new space!! There are still spots open if you're interested in trying out a game! The demo will run until 6pm!
...

See More

See Less
Facebook.com/ThatsE
---
@ThatsE on Twitter
Call now to sign up to play one or more board games at our Free Board Game Demo this Saturday, Nov. 5th! Each table will have a teacher who will show you how to play! 508-755-4207. Lots of spots still open! #boardgames #tabletopfun pic.twitter.com/FA4s…
---
Latest on Instagram
---