Hellwasp Miniature Painting Contest! – Worcester Store
BIG NEWS, FOLKS! Our next miniature painting contest will start in-store for the very first time! Up until now, all of our previous contests were entirely held remotely, but we would like to unplug and bring the contest to our store! Participants MUST start working on their miniatures in the store on Saturday, February 11th. THEN they can finish painting their miniatures at home! To sign up, scan the QR code on the flyer below or go to this link:
All entries must be dropped off at the store by 6pm, February 25th. Customers will then have a week to vote on the minis in the display case beginning February 26th.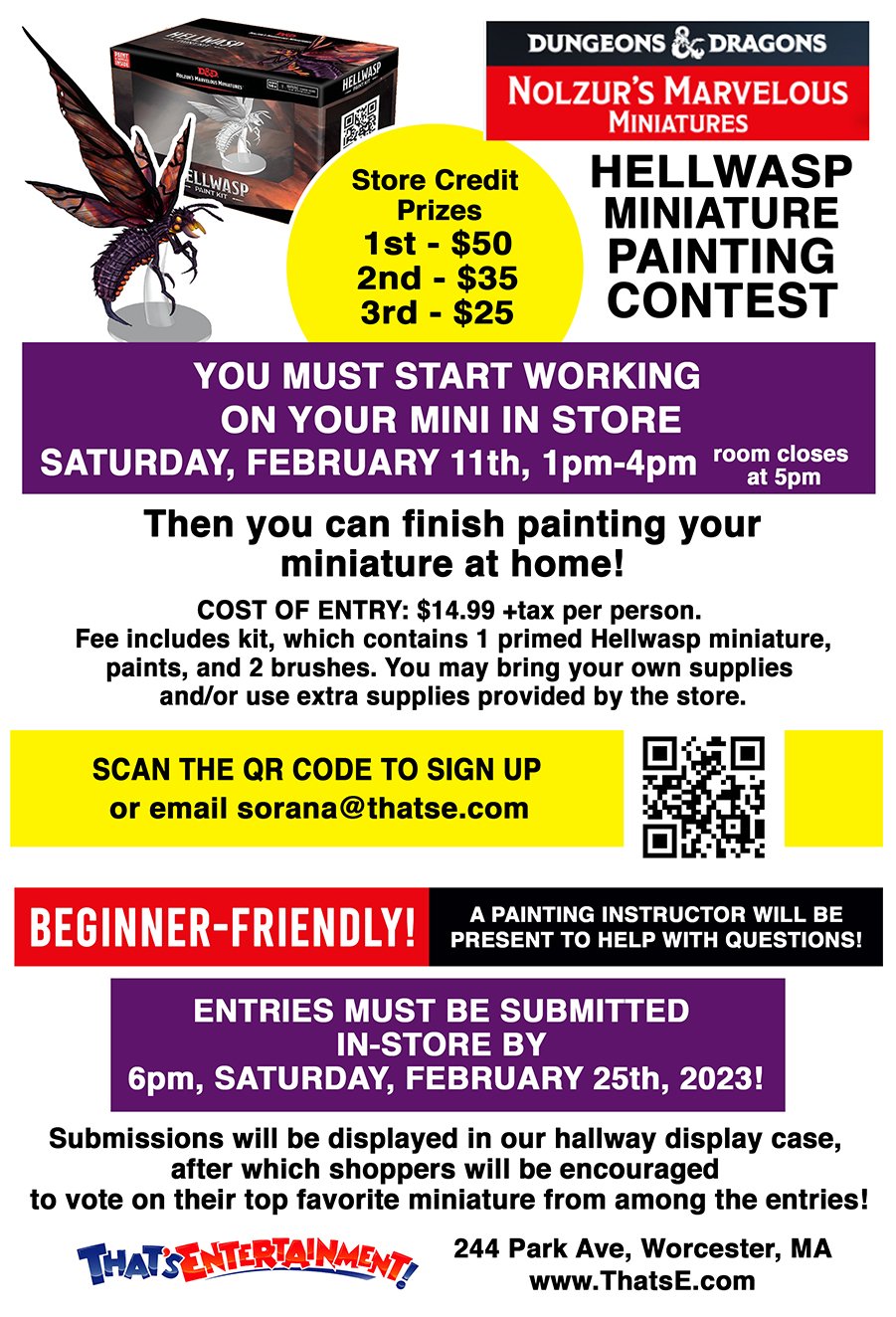 Share This!

That's E on Facebook
---
@ThatsE on Twitter
Call now to sign up to play one or more board games at our Free Board Game Demo this Saturday, Nov. 5th! Each table will have a teacher who will show you how to play! 508-755-4207. Lots of spots still open! #boardgames #tabletopfun pic.twitter.com/FA4s…
---
Instagram
---
---